THIS IS OFFICIAL GOVERNMENT DISCLOSURE!!!
NASA IS IN PANIC MODE AND BEGGING OTHER COUNTRIES FOR HELP!!!
LORD RAYEL'S PROMISED FINAL CHASTISEMENT IS IMMINENT!!!
Revelation 16:21 And there fell upon men a great hail out of heaven, every stone about the weight of a talent: and men blasphemed God because of the plague of the hail; for the plague thereof was exceeding great.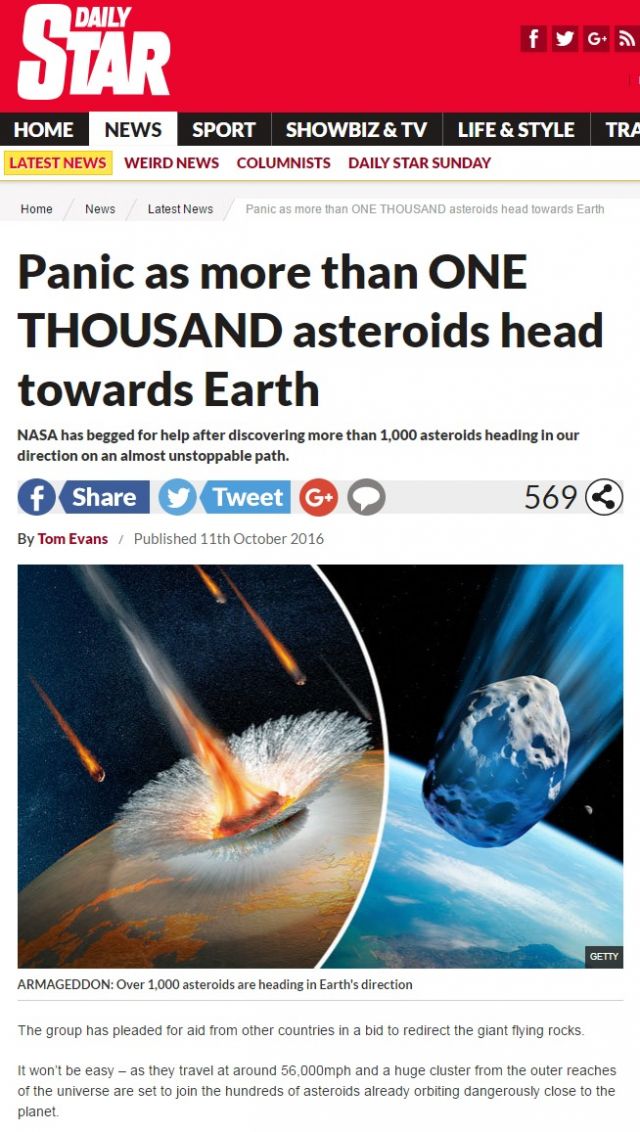 http://www.dailystar.co.uk/news/latest-news/552491/asteroids-heading-towards-Earth-NASA-scientists-Project-Juno-space-robotic-mission?utm_source=feedburner&utm_medium=feed&utm_campaign=Feed%3A+daily-star-latest-news+%28Daily+Star+%3A%3A+News+Feed%29
NASA has just discovered and announced that more than 1,000 asteroids are heading in our direction on an almost unstoppable path, and they are begging other countries to help redirect the giant flying rocks!
They are in a huge cluster, and are travelling at around 56,000mph!
As many readers here know, this is the debris field that is accompanying the Nemesis/Nibiru system.
You should also remember that when the Christ, Lord RayEl arrived in 2011 (link), he announced his coming chastisements upon the world (link), all of which have come true, and arguably the most frightening was when he said "I WILL RAIN FIRE FROM THE SKY!!!"… It seems that NASA has now confirmed this great chastisement is about to be carried out!
We are now in the Jewish calendar month of "TISHREI"… Will this be the time Torah Code "Death Asteroid" prophecy is fulfilled?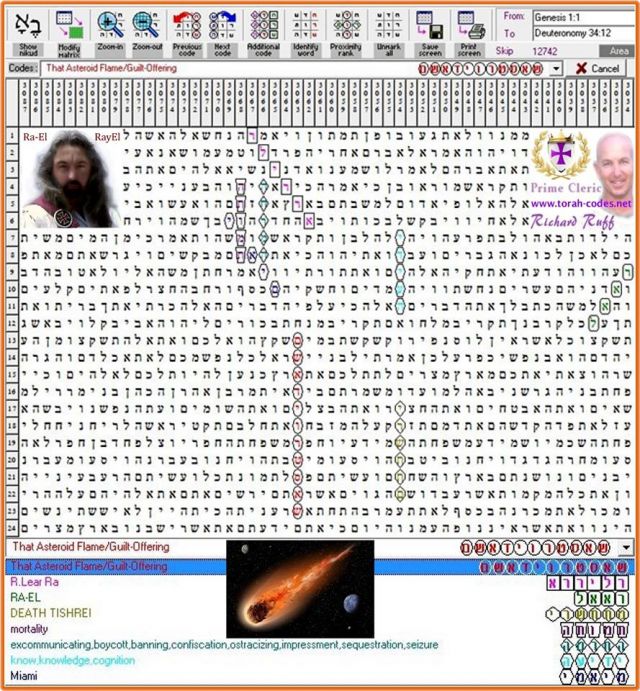 Discovered by Cardinal Richard Ruff on May 4, 2015
https://www.facebook.com/photo.php?fbid=10152966477779541&set=gm.852059524863296&type=3&theater
LEARN WHAT HAS BEEN HIDDEN FROM YOU HERE:
https://www.facebook.com/groups/ICoLR/
We encourage you to Share our Reports, Analyses, Breaking News and Videos. Simply Click your Favorite Social Media Button and Share.