IS MICHAEL HASTINGS REALLY DEAD, OR WAS HIS 'CAR BOMBING' ANOTHER CIA HOAX, MADE FOR TV?
JOURNALIST MICHAEL HASTINGS WROTE ABOUT (CIA DIRECTION) JOHN BRENNAN, AND THE WAR IN AFGHANISTAN. SUDDENLY, HIS MERCEDES EXPLODED IN A FIREBALL, KILLING HIM.
WAS HASTINGS REALLY KILLED, OR DID CIA FAKE HIS DEATH TO TEACH US A LESSON? IF HIS DEATH WAS A HOAX, CIA DOMESTIC PROPAGANDA MAY BE FALLING APART.
LOOKING AT THE MICHAEL HASTINGS STORYLINE, WE FIND SEVERAL 'RED FLAGS.'
CIA PROTECTS HILLARY'S PACK OF RAPISTS
For Updates, SUBSCRIBE To 'Barry Soetoro' Channel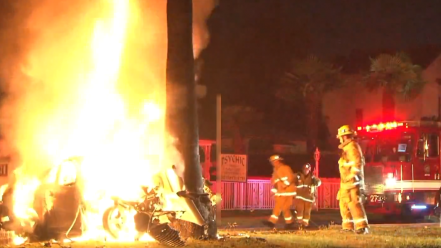 We encourage you to Share our Reports, Analyses, Breaking News and Videos. Simply Click your Favorite Social Media Button and Share.