FLIP HILLARY VOTERS WITH THIS EASY TRICK! LIBERALS VIEW THE WORLD THRU A SIMPLE (YET POWERFUL) LENS. USE THAT LENS TO SWITCH THEIR VOTE!
IT TOOK 100 YEARS TO BRAINWASH LIBERALS INTO SEEING THE WORLD THIS WAY. THEY'RE NOT CHANGING THEIR WORLDVIEW ANYTIME SOON. SO WHEN YOU APPLY THIS TRICK, "SOMETHING'S GOT TO GIVE."
LIBERALS CAN EITHER CHANGE THEIR WORLDVIEW (NOT LIKELY), OR CHANGE WHO THEY'RE VOTING FOR. IF THEY DON'T, THEY ARE VOTING AGAINST THEIR MOST PRECIOUS BELIEF — AND IT WILL EAT THEM UP INSIDE.
DON'T TRY LOGIC, BECAUSE LIBERALS DON'T "HAVE" LOGIC. IF THEY HAD LOGIC, THEY WOULDN'T BE VOTING FOR HILLARY CLINTON AND HER RAPIST HUSBAND.
HILLARY'S SANDY HOOK CONNECTION
For Updates, SUBSCRIBE To "Barry Soetoro" Channel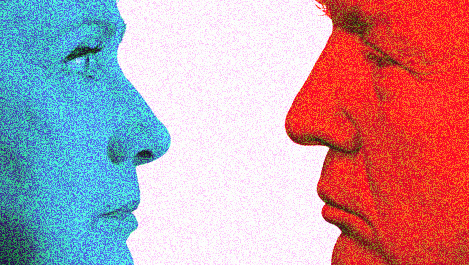 We encourage you to Share our Reports, Analyses, Breaking News and Videos. Simply Click your Favorite Social Media Button and Share.