There's something you need to understand about the truth. Truth is the truth even if NO ONE believes it and a lie, well, it's a lie even if EVERYONE believes it. And truth doesn't stand because of the messenger who sent it. It stands simply because it is truth…unassailable, irrefutable truth. Therefore, a person who is confronted by the truth has no business retaliating against that messenger no matter the messenger's character. His priority, if he is an honest person, is to deal with the consequences of opposing the truth himself. And the messenger? If he stands opposed to truth, he'll be dealt with in time, but for now TRUTH is confronting the recipient of the message. Truth is extreme and to make it moderate, is to lie.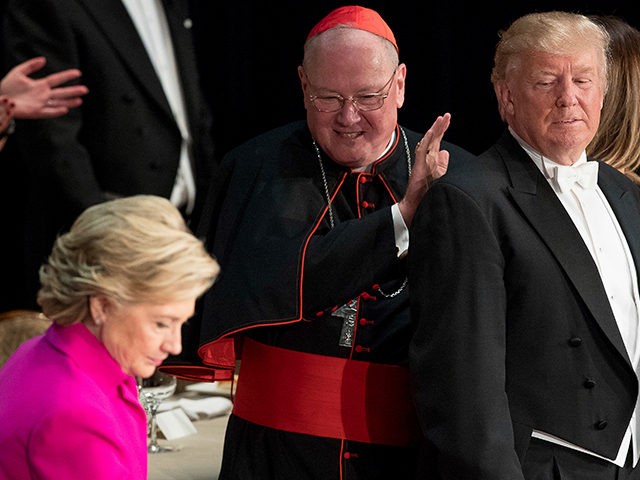 That said, not 24 hours after the final presidential debate, both candidates met once again trading snide jokes about each other at the 71st annual Alfred E. Smith Catholic Charity Dinner in New York, but it was Mr. Trump who set the high-society crowd on edge with sharp jests about his opponent's "corruption." But, were they "jests." And was this all REALLY a laughing matter.
This video is TRULY eye-opening. Share everywhere!
Thanks for taking your time to check out this information. Love to hear what YOU think in the comments section below! If you find that you liked this story, don't forget to hit the "RECOMMEND CONTRIBUTOR" and "RECOMMEND STORY" button at the top of the page it means a LOT!
If you enjoyed this, consider sharing it with others.
And before ya go…let's stay connected:
Subscribe to my YouTube channel: Follow me on FaceBook, Twitter and Instagram
Subscribe to my Website:
We encourage you to Share our Reports, Analyses, Breaking News and Videos. Simply Click your Favorite Social Media Button and Share.