HOW DO YOU PROTECT YOUR VOTE FROM RIGGED MACHINES AND ELECTION FRAUD? HOW DO YOU CATCH VOTE THIEVES RED HANDED? THESE STEPS HELP GUARANTEE YOUR VOTE IS COUNTED — AND NOT STOLEN.
ELECTRONIC VOTING MACHINES GET HACKED. SOME ARE RIGGED TO SWITCH YOUR VOTE. ILLEGAL ALIENS AND CRACKHEADS GET BUSSED AROUND TOWN — TO CAST 5 VOTES EACH.
WITH ALL THIS FRAUD, HOW DO YOU BUST CROOKS IN THE ACT? HOW DO YOU CATCH MACHINES RIGGING YOUR VOTE?
FOLLOW THESE STEPS TO PROTECT YOUR VOTE AND EXPOSE CROOKS TRYING TO STEAL IT.
SUBSCRIBE to 'Barry Soetoro' Channel
YES THE SYSTEM IS RIGGED — BUT IT'S OUR FAULT FOR LETTING THIS CONTINUE! FIGHT BACK AGAINST RIGGED ELECTIONS AND ELECTORAL CRIME!
CATCH CROOKS IN THE ACT — HERE'S HOW TO EXPOSE THEM.
(WSJ) HILLARY BRIBED FBI DIRECTOR'S WIFE?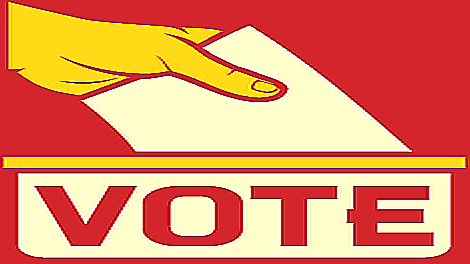 We encourage you to Share our Reports, Analyses, Breaking News and Videos. Simply Click your Favorite Social Media Button and Share.