BREAKING (WALL STREET JOURNAL) REPORT. HILLARY BRIBED FBI DIRECTOR'S WIFE WITH $500,000 THE MONTH HE WAS ASSIGNED TO INVESTIGATE HILLARY?
IT APPEARS HILLARY BRIBED FBI DEPUTY DIRECTOR MCCABE — BY GIVING MCCABE'S WIFE (JILL) $500,000 TO RUN FOR STATE SENATOR (VA). THIS BRIBE WAS HANDED OVER BY HILLARY CRONY, TERRY MCAULIFFE (GOVERNOR), IN MARCH 2015, THE SAME MONTH FBI BEGAN INVESTIGATING HILLARY FOR MISHANDLING CLASSIFIED EMAILS ON HER HOME SERVER.
IS THIS FBI BRIBE WHY HILLARY'S NOT IN PRISON FOR FELONIES AND VIOLATING NATIONAL SECURITY?
HEAR THE VOICE OF HILLARY'S EARPHONE COACH HELPING HILLARY CHEAT AT DEBATE #3 (CSPAN)
BUSTED ON NBC – HILLARY'S HIDDEN TELEPROMPTER AT DEBATE
For Updates, SUBSCRIBE To 'Barry Soetoro' Channel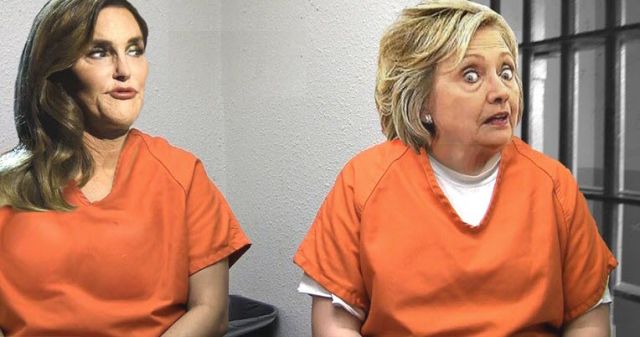 We encourage you to Share our Reports, Analyses, Breaking News and Videos. Simply Click your Favorite Social Media Button and Share.