PIZZAGATE IS BUILT TO KILL GLOBAL SPEECH — ACROSS ALL COUNTRIES. DUE TO THE WEB, YOU CANNOT CONTROL FREE THOUGHT IN AUSTRALIA UNLESS YOU CONTROL SPEECH IN MEXICO.
BEFORE THE WEB, NEWSPAPERS WERE CENSORED BY OWNING (OR BLACKMAILING) THE MAJOR NEWSPAPER COMPANIES. BUT WITH THE INTERNET, A PLUMBER IN ALASKA CAN STUMBLE UPON SICK CRIMES BY SENATORS AND ALERT HALF OF JAPAN BEFORE DINNER.
A SICK SYSTEM OF BLACKMAILED MOLESTERS AND RAPISTS CANNOT LONG SURVIVE IN TODAY'S ATMOSPHERE OF FREE WEB SPEECH. THUS, GLOBAL CRIMINALS ARE RUSHING TO TERMINATE YOUR FREE SPEECH ON THE WEB. YES, YOU CAN STILL TALK TO NEIGHBORS AT THE BARBECUE — BUT THAT'S AS FAR AS YOUR SPEECH WILL GO AFTER THE WEB GETS SHACKLED.
AN ADDED BENEFIT TO THIS 'FAKE NEWS' CRACKDOWN IS KEEPING D.C. PERVERTS OUT OF JAIL — FREE TO MOLEST AGAIN, WITHOUT YOUR PESKY BLOG DRAWING ATTENTION TO THEIR CRIMES.
THIS PIZZAGATE PSYOP WILL LOCK YOU DOWN — PREVENTING YOU FROM PROTECTING CHILDREN OR EVEN YOURSELF. ONCE YOU'VE BEEN SILENCED, THEY CONTROL YOUR BLOG. IF YOU STEP OUT OF LINE AND KEEP TALKING ABOUT THEIR CRIMES, THEY TERMINATE YOUR BLOG. IT'S THAT SIMPLE.
ARE REAL PERVERTS IN THOSE D.C. PIZZA JOINTS (COMET AND BESTA)? VERY POSSIBLY. BUT IF YOU THINK IT'S DIFFICULT TO ARREST THEM NOW, IMAGINE THE DIFFICULTY AFTER YOUR BLOG GETS TERMINATED.
FOR UPDATES, SUBSCRIBE TO 'BARRY SOETORO' CHANNEL
ARE JOHN PODESTA, HILLARY CLINTON AND GEORGE SOROS REALLY GUILTY OF SICK CRIMES? IS MOLESTATION REALLY HAPPENING IN D.C. PIZZA SHOPS? POSSIBLY — BUT WHAT REALLY MATTERS TO THE GLOBALISTS IS ENDING FREE SPEECH WORLDWIDE. IF THEY SUFFER SOME EMBARRASSMENT DURING THE PIZZAGATE PSYOP, THAT'S FINE WITH THEM — SINCE THEY AVOID PRISON AND GET TO FINALLY END FREE SPEECH. TO GLOBALIST SCUM, THAT'S THE DEAL OF A LIFETIME!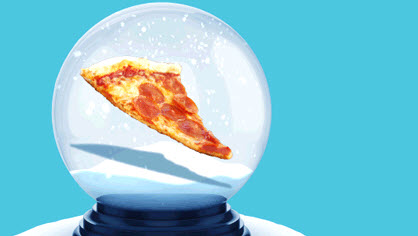 We encourage you to Share our Reports, Analyses, Breaking News and Videos. Simply Click your Favorite Social Media Button and Share.