Most people who use social media have figured out that Facebook and Google are in cahoots with the government, for those who are well aware of the issues it's high time you switched over to Seen.life. It is a website that is similar to Facebook but without all the censorship.
(BREAKING) AT TRUMP TOWER MONDAY, TRUMP SLAMS NEWS EXECS AS 'LIARS' — AND TELLS ZUCKER EVERYONE AT CNN SHOULD BE 'ASHAMED.' TRUMP CLOBBERS MAINSTREAM PRESSTITUTES, BOOTING THEM OUT THE DOOR DAZED AND BATTERED.
NEWS 'ANCHORS' LESTER HOLT, WOLF BLITZER AND GEORGE STEPHANOPOULOS SLINK FROM ELEVATORS THRU TRUMP'S LOBBY, SCURRYING BACK TO THEIR FAKE NEWS SLIME PIT.
FOLLOWING HIS 'MAINSTREAM MONDAY MASSACRE,' TRUMP DELIVERS A VIDEO UPDATE ON HIS TRANSITION TEAM PROGRESS — INCLUDING HIS PLANS FOR DAY 1 AT THE WHITE HOUSE.
HOW CAN TRUMP TRUST THE 'MEDIA' AFTER THEY SAVAGED HIM, HIS FAMILY, AND THE AMERICAN VOTER TO PROP UP CROOKED HILLARY AKA 'DEMENTIA SALLY?'
FOR UPDATES, SUBSCRIBE TO 'BARRY SOETORO' CHANNEL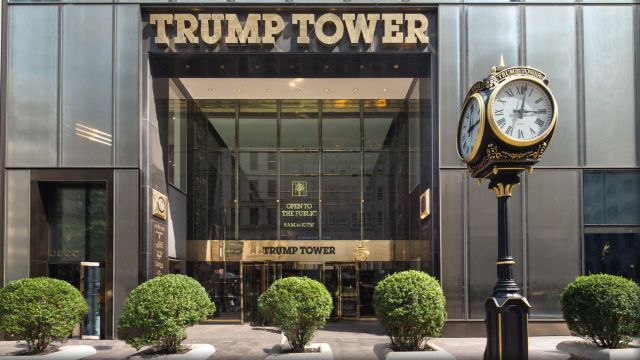 We encourage you to Share our Reports, Analyses, Breaking News and Videos. Simply Click your Favorite Social Media Button and Share.