By Caleb Stephen, Editor in Chief of The Caleb Report
(CALEBREPORT.COM) – Having lost the U.S. election on November 8th as well as having lost the argument, the sore loser left and the rigged media are desperate to salvage some scrap of credibility.
Just a week ago, the publisher and executive editor of the New York Times, in an effort to stymie the publication's rapidly dissolving readership base, pleaded for its readers to stay loyal and lamely re-dedicated the paper to reporting the truth.
Here's the letter:
When the biggest political story of the year reached a dramatic and unexpected climax late Tuesday night, our newsroom turned on a dime and did what it has done for nearly two years — cover the 2016 election with agility and creativity.

After such an erratic and unpredictable election there are inevitable questions: Did Donald Trump's sheer unconventionality lead us and other news outlets to underestimate his support among American voters? What forces and strains in America drove this divisive election and outcome? Most important, how will a president who remains a largely enigmatic figure actually govern when he takes office?

As we reflect on the momentous result, and the months of reporting and polling that preceded it, we aim to rededicate ourselves to the fundamental mission of Times journalism. That is to report America and the world honestly, without fear or favor, striving always to understand and reflect all political perspectives and life experiences in the stories that we bring to you. It is also to hold power to account, impartially and unflinchingly. You can rely on The New York Times to bring the same fairness, the same level of scrutiny, the same independence to our coverage of the new president and his team.

We cannot deliver the independent, original journalism for which we are known without the loyalty of our readers. We want to take this opportunity, on behalf of all Times journalists, to thank you for that loyalty.

Sincerely,

Arthur Sulzberger Jr., publisher

Dean Baquet, executive editor
They thought they'd be able to finish Trump off and never have to face the consequences of their version of 'journalism.' Well, things have certainly taken a turn for the worst – and they were certainly not expecting it nor were they prepared for it in any way.
Now that he won, they, as well as the rest of the mainstream media establishment, have gone into panic mode and are attempting to hit the reset button without actually admitting any wrongdoing.
So what the establishment has decided to do now is to create a fresh new panic over 'fake news', pressuring Google and Facebook to crackdown on 'fake news websites.'
And by 'fake news', they mean any news that contradicts their leftist, mainstream narrative. Yes, that's right – conservative, alternative media outlets the likes of InfoWars and Breitbart News.
A list of what the establishment believe constitutes 'fake news' is currently being circulated by mainstream news sites. And alas, I see included amongst that list several which I write for on a regular basis.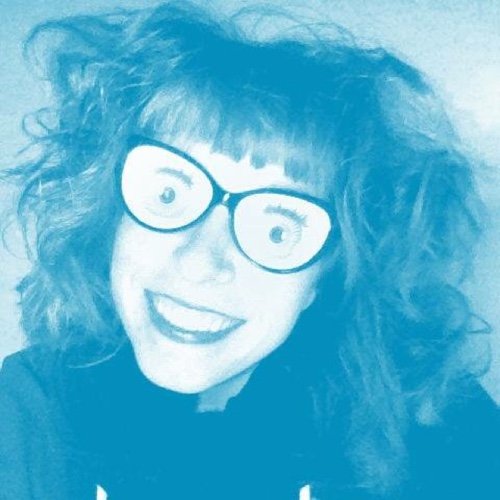 Guess who made up this bogus 'fake news' website list? A non-biased, reasoned, level-headed, impartial, non partisan source? No, quite the opposite. It was created by a radical leftist, safe-space, social justice warrior, assistant college professor called Melissa Zimdars who describes herself on Twitter as a 'feminist activist' and who supports such factions of the extreme left as Black Lives Matter and Occupy Wall Street. She then demands that her left wing comrades in the mainstream media and social media industries censor these conservative sites on her list for the simple fact that the truth hurts her feelings.
Here's the list below. The ridiculous criteria for this snowflake's selection of the following sites can be found here. You will notice right away that not a single mainstream media source is in sight, even though groups like Wikileaks and plenty of other sources have proven over time how biased, dishonest and rigged many mainstream sources are. In fact, a poll conducted earlier this year showed that only 6% of Americans trusted the mainstream media as a reliable source of information. Six percent! That figure alone speaks volumes in itself.
100PercentFedUp.com
EnduringVision.com
PakAlertPress.com
21stCenturyWire.com
FPRNradio.com
PoliticalBlindSpot.com
70news.wordpress.com
The Free Thought Project
PoliticalEars.com
Abcnews.com.co
GeoEngineeringWatch.org
Politicalo
ActivistPost.com
PoliticusUSA
Addicting Info
GovtSlaves.info
PrisonPlanet.com
AmericanNews.com
GulagBound.com
PrisonPlanet.tv
AnonNews.co
HangTheBankers.com
Associated Media Coverage
HumansAreFree.com
ProjectVeritas
BeforeItsNews.com
Being Liberal
IfYouOnlyNews
React 365
BigAmericanNews.com
Indecision Forever
RealFarmacy.com
BigPZone.com
IJR (Independent Journal Review)
Bipartisan Report
InfoWars
RedFlagNews.com
BizPac Review
Infowars.com
Red State (3)
Blue Nation Review
IntelliHub.com
Breitbart
Inquisitor.com
JonesReport.com
Satira Tribune
LewRockwell.com
Chronicle.su
Liberal America
The Blaze
CivicTribune.com
LibertyTalk.fm
The Free Thought Project
LibertyUnyielding
CoastToCoastAM.com
LibertyVideos.org
CollectiveEvolution
LMR/LibertyMovementRadio.com
The Other 98%
ConsciousLifeNews.com
MediaMass.net
The Reporterz
ConservativeOutfitters.com
MegynKelly.us
The Stately Harold
ConspiracyWire (WideAwakeAmerica.com)
MSNBC.com.co
TheDailySheeple.com
CountdownToZeroTime.com
MSNBC.website
TheNewsNerd.com
CounterPsyOps.com
TheRunDownLive.com
National Report
TheUsPatriot.com
CreamBMP.com
NationalReport.net
TruthFrequencyRadio.com
DailyBuzzLive.com
NaturalNews.com
Twitchy.com
DailyCurrant.com
NC Scooper
UnconfirmedSources.com
NCT (New Century Times)
Daily Wire
News Examiner
USA Supreme
DCClothesLine.com
News-Hound.com
US.Blasting.News
DCGazette.com
NewsBiscuit.com
US Uncut
DerfMagazine.com
VeteransToday.com
Disclose.tv
DrudgeReport.com.co
Newswatch 28
WakingUpWisconsin.com
Newswatch 33
Winning Democrats
DuhProgressive.com
NewsWire-24.com
WitScience.org
Embols.com
NoDisInfo.com
World Net Daily
Empire Herald
Now8News
Empire News
NowTheEndBegins.com
WorldTruth.tv
EmpireNews.com
Occupy Democrats
ZeroHedge
Endingthefed.com
According to multiple sources, including USA Today, Twitter has suspended several 'alt-right' accounts for simply daring to question the mainstream narrative and expressing completely authorised personal opinions.
There is even a Chrome browser extension which, using a deliberately created algorithm, automatically flags websites it deems as 'fake', 'false' or 'misleading.'
It's true that there's plenty of fake news websites out there and they're actually pretty easy to spot. In fact many satire and comedy news sites have disclaimers in the footer stating so.
But that is not the point. This is about the censorship of free speech and the right to express personal opinion.
What I want to know is who on earth gave the mainstream media the right to be judge, jury and executioner of what constitutes as 'fake news'? Nobody! They gave themselves this task because they want to defame and tarnish the reputations of alternative media because they know that their lying, partiality and fabrication of stories is not paying off so well!
The irony of this situation stinks like a rotten corpse. Who was the one who predicted a 90% chance of Hillary Clinton winning the election? You guessed it: the mainstream media! Who was the one who printed thousands of copies of 'Madam President' and shipped them out to newsstands and bookstores around the world? That's right: again the mainstream media! Who were the ones who rigged polls to prove Donald Trump would never win… and were proven spectacularly wrong? Again, the mainstream media! The list of examples could go on and on.
We all know which are the biased and fake news sites: EVERY single mainstream media outlet funded and controlled by the elite globalist billionaire megalomaniac George Soros and his cronies.
The mainstream media establishment is the number one culprit when it comes to pushing fake narratives, fabricated stories, rigged polls and defamatory gossip features. They are the masters of fake news, they are the public front of the globalist elite demons.
Just like the sore Hillary losers who want to tear down their own country whilst shrieking slogans of 'Love! Not hate! Makes America great!' and 'Love trumps hate!', these whinging crybabies want to spoil the game for the entire news media industry just because once again, their mainstream component are the sore losers.
Everybody knows the mainstream media sucks big time. No wonder major mainstream news outlets such as the New York Times are desperately trying to prevent all their followers from running away and flocking to alternative, true media.
This free speech purge is only going to accelerate as the left continues to lose ground and resorts to defamatory tactics which only further discredits themselves.
We encourage you to Share our Reports, Analyses, Breaking News and Videos. Simply Click your Favorite Social Media Button and Share.