SINCE WHEN DO HOLLYWOOD LIBERALS AND DC SOCIALISTS 'FEAR RUSSIA?' ISN'T A "SOVIET AMERICA" THE WET DREAM OF EVERY LIBERAL? SUDDENLY, THESE SAME AMERICAN SOVIETS ACT HORRIFIED THAT "RUSSIAN HACKERS" ARE ON THE LOOSE! THEIR BIGGEST FEAR SEEMS TO BE AMERICAN BLOGGERS IN THEIR PAJAMAS "WORKING FOR PUTIN AS RUSSIAN AGENTS!"
AFTER STRIVING FOR 100 YEARS TO REPLACE THE USA WITH COMMIE-LAND, WHY ARE LIBERALS SUDDENLY ACTING 'AFRAID' OF THEIR UTOPIA? WHY DO THESE LEFTISTS SUDDENLY ACT LIKE RUSSIAN HACKERS AND RUSSIAN AGENTS ARE "BAD?" HOW CAN LIBERALS BE 'TERRIFIED' OF THEIR OWN COMMUNIST ROLE MODELS?
HOLLYWOOD AND LIBERAL VOTERS DON'T MAKE A MOVE UNLESS IT EXPANDS TYRANNY AND SNATCHES YOUR FREEDOM AWAY — JUST LIKE THE OLD RUSSIA. LIBERALS SPENT 100 YEARS TRICKING YOU WITH COMMUNIST PROPAGANDA AND SEIZING CONTROL OF UNIVERSITIES TO BRAINWASH YOUR KIDS. THEN, LIBERALS DESTROYED AMERICAN HEALTHCARE SO THEIR COMMUNIST PARTY CAN CONTROL YOU WITH AN IRON FIST.
WHEN THAT WASN'T ENOUGH, AMERICAN SOVIETS IN DC ANNOUNCED THEY WERE "SORT OF" READING YOUR EMAILS AND WIRETAPPING YOUR PHONE CALLS WITHOUT A WARRANT. YET HERE COME THE LIBERALS, IN A PANIC ABOUT 'RUSSIA!'
WHY WON'T THEY DROP THIS 'RED SCARE' PLOY?
FOR UPDATES, SUBSCRIBE TO 'BARRY SOETORO' CHANNEL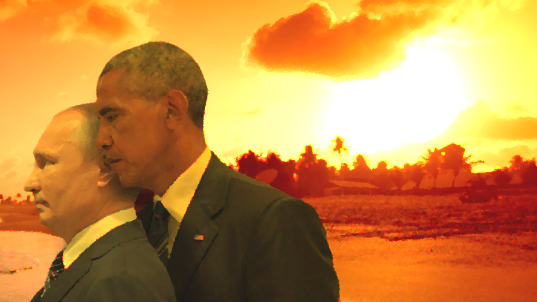 We encourage you to Share our Reports, Analyses, Breaking News and Videos. Simply Click your Favorite Social Media Button and Share.