WHAT HAPPENED OVER PRESIDENT'S DAY WEEKEND?
BETWEEN HILLARY CLINTON, ROSIE O'DONNELL AND MICHELLE (AKA MICHAEL) OBAMA, PLENTY OF KOOKY STUFF THAT MAKES NO SENSE TO NORMAL AMERICANS:
IN THE WHITE HOUSE, GOP STAFFERS SABOTAGE TRUMP BY LEAKING ROUTINE CONVERSATIONS WITH RUSSIA'S AMBASSADOR TO THE LYING FAKESTREAM MEDIA — WHO PRETEND IT'S A BIG DEAL. STEVEN BANNON CELEBRATES BECAUSE SNL WON'T LET FAT SLOB ROSIE O'DONNELL PORTRAY HIM ON TV.
AS THE LGBT AGENDA "JOINS WITH MUSLIMS," CHELSEA CLINTON ATTENDS THE NYC "WE ARE MUSLIMS TOO" RALLY WITH HER DAUGHTER TO PROMOTE SHARIA LAW. DON'T LIBERALS REALIZE THAT MUSLIMS MURDER GAY FOLKS AND OPPRESS WOMEN?
MEANWHILE, LIZ WARREN (FAUXCAHONTAS) LEARNS TO CARVE ARROWHEADS WHILE HILLARY CLINTON ATTENDS ANOTHER BROADWAY SHOW LOOKING LIKE A ROTTING CORPSE — THEN GETS DRUNK.
IS THERE ANYTHING IN AMERICA THAT MAKES ANY SENSE? IF THE 'DEEP STATE' WANTS US CONFUSED, MISSION ACCOMPLISHED!
OBAMA GIRLS REAL PARENTS FOUND?
HILLARY'S 2 DOCTORS AT TRUMP CEREMONY
FOR UPDATES, SUBSCRIBE TO 'BARRY SOETORO' CHANNEL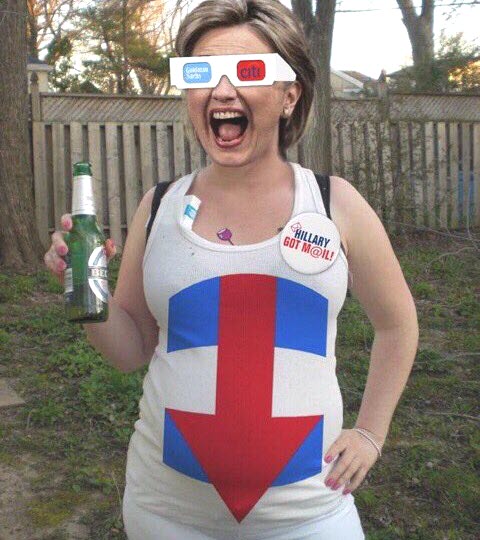 We encourage you to Share our Reports, Analyses, Breaking News and Videos. Simply Click your Favorite Social Media Button and Share.