SUN UK covers 'Obama Body Double' Video posted by YouTube's 'Barry Soetoro.'
SUN and Daily STAR challenge doctored images of Obama's NYC trip, asking why Obama would use a Body Double.
Meanwhile, everything about Obama is fake — including his family photos and Hawaii birth certificate.
SUN UK refers to Soetoro's YouTube theories as "wacky" — then pushes the official Sandy Hook narrative of people actually "dying" in Newtown CT's "school shooting" hoax.
British papers are especially sensitive about Sandy Hook (2012), since it was based on the (fake) Dunblane, Scotland "school shooting" hoax (1996) which disarmed the UK — outlawing private ownership of handguns.
Mainstream (Fakestream) Media are obligated to promote official government lies and fake shootings. The goal is keeping you fooled while Globalists take your guns and control your family via terror.
But wait. WHY would Obama use a Body Double? Watch for the answer!
Obama Body Double (NYC) Dinner
Hillary Clinton used a body double – so why not Obama?
Michelle's Beard Caught on Camera!
Real Parents of Obama Girls FOUND
For Updates, Subscribe to 'Barry Soetoro' Channel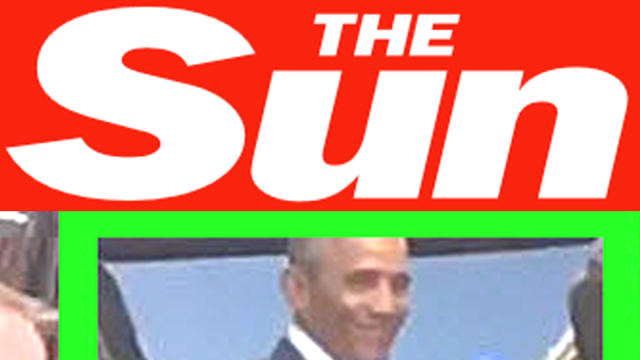 We encourage you to Share our Reports, Analyses, Breaking News and Videos. Simply Click your Favorite Social Media Button and Share.