Obama's yacht trip ends — aboard the 450-foot 'Rising Sun' in Tahiti — as Michelle and Oprah Winfrey depart the boat.
On deck, Obama pops up – after his month-long vanishing act in French Polynesia. Or does he?
We notice anomalies in the telephoto images — are the photos real, or fake? Is Obama REALLY in Tahiti on this yacht? And if so, was Obama really "In Tahiti the whole month" on a "romantic trip with Michelle?"
Obama departs Tahiti in a Gulfstream jet, to destinations unknown.
Will Obama's next stop shield criminals from Extradition — as the French island of Tahiti did during Obama's "month-long stay?" Or will Obama zigzag across the world, hopping between territories – fleeing justice for his crimes?
TWITTER (Follow Barry Soetoro)
CERNOVICH — Obama Family FAKE?
For Updates, Subscribe to 'Barry Soetoro' Channel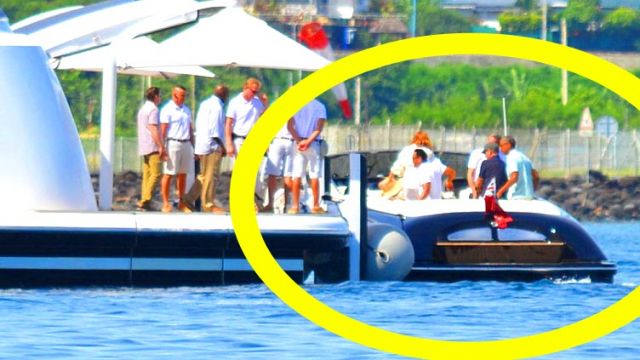 We encourage you to Share our Reports, Analyses, Breaking News and Videos. Simply Click your Favorite Social Media Button and Share.