By Hans Bobberman
This morning, Breitbart.com published a news report about Harvey Weinstein's whistleblower Rose McGowan being suspended by Twitter for "speaking out" about sexual misconduct.
This revelation in the Weinstein saga has implications on so many different levels, not just the victim intimidation aspect.
It's likely that Twitter was alerted to McGowan's tweets by receiving numerous complaints from Weinstein sympathizers and supporters, and they had to respond to "the community" by silencing her Twitter account.
Just think about the digital world we now live in. Each of us has —- what we thought was — unfettered access to share our thoughts and opinions on free services like Facebook and Twitter. We Americans have always believed that we have freedom to speak and express our opinions (so long as we do not physically harm or threaten someone).
Throughout our history, the Bill of Rights has protected those freedoms. It's always been the law, and we've trusted that our Government would enforce those laws particularly mandated by the Constitution.
Let's face it, "free" services offered by Twitter, Facebook, etc. require us to check a box when we setup our account which requires us to surrender our freedoms to their terms and conditions of the service their Corporation provides.
Simply put, we have freedom to express ourselves, so long as we continuously meet the terms and conditions set forth in their Corporate legal disclaimer. We literally give them permission to violate our freedom of speech and expression, and we surrender our rights at the moment we check that box that says, "I AGREE".
The implications of checking the box doesn't fully manifest itself until someone like Rose McGowan receives a notification from Twitter that she "violated Twitter's terms of use". All the work she did to connect with her social network is cut off. She can no longer share her genuine thoughts with her contacts — people who voluntarily subscribed to read them. Her assumption that she possessed the freedom to speak out with her opinions and thoughts are secondary to the contract she was forced into when she agreed with the legal terms of using Twitter's free service.
Americans literally voluntarily surrender their rights to free speech in exchange for free corporate services, and our social networks have become so valuable to us that when incidents like Rose McGowan's arise, it has a chilling effect on everyone else's speech.
Just think, when we see someone else lose their Facebook or Twitter account because they spoke out, doesn't it cause the rest of us to hold back?
Censorship has a chilling effect on free speech. Rose McGowan has been cut off from expressing her thoughts, but most alarming is the warning Corporations send out to the rest of us. The unspoken truth that Twitter is communicating is: "…Speak out, but only on our terms…. and don't complain about free speech, because we (Twitter) are justified in terminating or suspending your account because you agreed to let us."
Leftist, Harvey Weinstein trolls —- the Clinton Campaign Camp — exploit this truth by attacking Twitter relentlessly with complaints. The primary victims are the rest of us.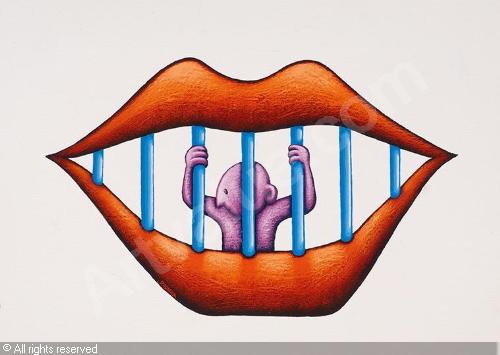 Read the news article below or click this link to see the original post:
Rose McGowan's Twitter account suspended: 'There are powerful forces at work'
Oct. 12 (UPI) — Rose McGowan was informed Wednesday that her Twitter account has been suspended as the actress continued to speak out against Harvey Weinstein and others for their sexual misconduct.
"TWITTER HAS SUSPENDED ME. THERE ARE POWERFUL FORCES AT WORK. BE MY VOICE. #ROSEARMY," McGowan wrote on Instagram to inform her followers of what happened to her Twitter account.
McGowan also shared a photo of the notification Twitter sent her stating that she would not be able to tweet, retweet or like other tweets for 12 hours.
"We have determined this account violated the Twitter Rules, so we've temporarily limited some of your account features," the message from the social media company read.
McGowan has been at the center of the Weinstein sexual assault controversy as she was among the several women named in a New York Times report that first outed the film producers behavior. Since then, McGowan has been critical of the The Weinstein Company on Twitter and other actors she said who were aware of what was going on including Ben Affleck.
News of McGowan's suspension angered many on Twitter as users noted how white supremacists and President Donald Trump continue to not have their accounts suspended despite provoking outrage.
We encourage you to Share our Reports, Analyses, Breaking News and Videos. Simply Click your Favorite Social Media Button and Share.