By A. Jones & Deb Jordan
The anomalies about the Las Vegas shooting at Mandalay Bay are overwhelming and extremely disturbing. Once again, Las Vegas Metro Police Depart's Sheriff Joseph Lombardo will have to backtrack on details emerging from his agency's around-the-clock investigation.
Watching Lombardo face the media and the public has become almost uncomfortable as his investigators uncover what many people are calling one of the most sophisticated terrorist (questionable) events in American history. It's hard not to cringe when Lombardo is at the podium retracting previous public disclosures about the details of the shooting. This recent revelation will not be pleasant for Lombardo to deliver to the public.
Breaking News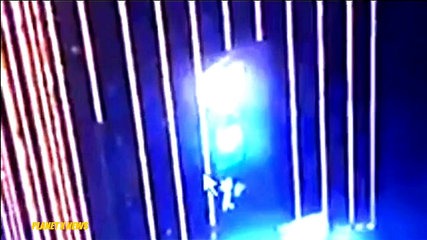 Worker warned hotel before Las Vegas shooter opened fire on crowd
LAS VEGAS – A maintenance worker said Wednesday he told hotel dispatchers to call police and report a gunman had opened fire with a rifle inside the Mandalay Bay Resort and Casino hotel before the shooter began firing from his high-rise suite into a crowd at a nearby musical performance.
The revised timeline has renewed questions about whether better communication might have allowed police to respond more quickly and take out the gunman before he committed the deadliest mass shooting in modern U.S. history.
Worker Stephen Schuck says he was checking out a report of a jammed fire door on the 32nd floor of Mandalay Bay when he heard gunshots and a hotel security guard, who had been shot in the leg, peeked out from an alcove and told him to take cover.
"As soon as I started to go to a door to my left the rounds started coming down the hallway," Schuck said. "I could feel them pass right behind my head.
"It was kind of relentless so I called over the radio what was going on," he said. "As soon as the shooting stopped we made our way down the hallway and took cover again and then the shooting started again."
Police said Monday they believe gunman Stephen Paddock shot a hotel security guard through the door of his suite six minutes before he unleashed a barrage of bullets into the crowd of concert-goers, killing 58 people and injuring hundreds more.
The injured guard used his radio and possibly a hallway phone to also call hotel dispatchers for help.
That account differs dramatically from the one police gave last week when they said Paddock fired through the door of his room and injured the unarmed guard after shooting into the crowd.
The company that owns Mandalay Bay has questioned the new timeline.
"We cannot be certain about the most recent timeline," said Debra DeShong, a spokeswoman for MGM Resorts International. "We believe what is currently being expressed may not be accurate. This remains an ongoing investigation with a lot of moving parts."
Las Vegas police did not respond Tuesday night to questions about the hotel's statement.
"Our officers got there as fast as they possibly could and they did what they were trained to do," Las Vegas assistant sheriff Todd Fasulo said earlier Tuesday.
Gunshots can be heard in the background as Schuck reported the shooting on his radio, telling a dispatcher: "Call the police, someone's firing a gun up here. Someone's firing a rifle on the 32nd floor down the hallway."
We encourage you to Share our Reports, Analyses, Breaking News and Videos. Simply Click your Favorite Social Media Button and Share.