By Pete Santilli, The Pete Santilli Show
November 11, 2017 – Episode #1127 – The Pete Santilli Show – After 619 days of incarceration, Pete Santilli comes back to the air for his first episode. Pete and Deb kick off the show; take calls and talk about the events leading up to their coverage of the Malheur Wildlife Refuge Takeover in January 2016.
Pete's guest is criminal defense attorney Tom Coan who represented Pete in his defense of the charges of "Conspiracy to Impede the National Fish & Wildlife Service and the Bureau of Land Management" in Portland, Oregon.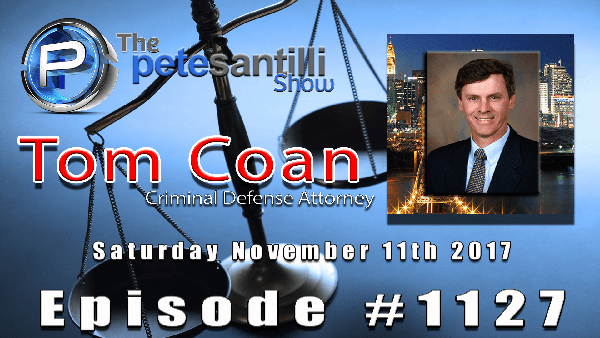 Want to see more articles like this one? Please consider becoming a supporter of our work & check out the following links:




Important Disclaimer: Pete Santilli & Deb Jordan are radio talkshow hosts who share and comment on trending political news and current events with a listening audience. The information is obtained by way of public domain and their opinions are merely shared or distributed as a service to subscribers and the general public. It is impossible to screen every listener and or those who participate by subscribing, commenting in a chatroom, or calling into their live broadcasts. Some of the topics and language used may be steeped in controversial theory, and the opinion of the hosts may be deemed by some as offensive. However, they fully support a person's right to unsubscribe, not engage, or have an opposing view. While they may indulge in thought provoking conversation and agree or disagree with a guest or audience member who has been stimulated to a emotional response, it is not their intention to incite a person or group of people to any action that would be deemed illegal in the eyes of law enforcement.
We encourage you to Share our Reports, Analyses, Breaking News and Videos. Simply Click your Favorite Social Media Button and Share.