Did you think that the Stock Market was going to recover on Wednesday, February 9, 2018? Well, on Thursday February 9, 2018, the DJIA slid another 1033 points triggering more market instability.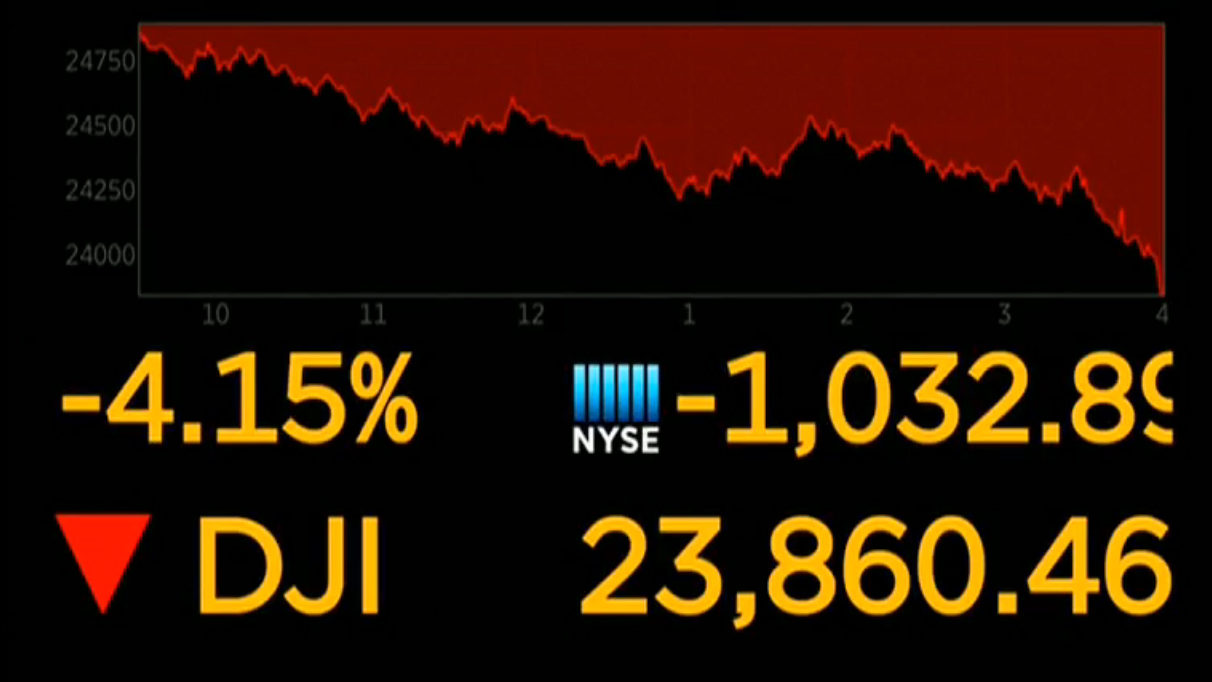 Simultaneously around the world the other market began to slide triggering another mass sell off. Let us just say the confidence in the market is not very high right now. While others were losing millions and billions of dollars there was one hedge fund that was profiting on the market volatility.
Stock markets gyrated wildly this week, and a lot of people lost a lot of money. But Chris Cole, a 38-year-old hedge fund manager from Texas, wasn't one of them. He made millions from his fund's bet on a financial apocalypse.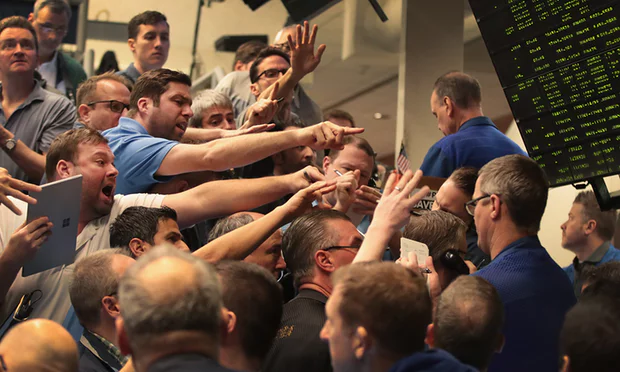 One thing Mr. Cole also said was that "This is just the beginning".
I have to agree with his assessment. Even though you saw that today the Dow had a small gain today, at the same time the markets around the world are continuing to fall. Most people do not understand that the entire global economy affects everyone. Americans are notorious for this, they feel like because it is not happening to their economy or an event is not happening in their neighborhood that it won't affect them. These same people are then surprised when say, an oil refinery goes down on the other side of the country and then their gas prices go up.
Here is a current financial map of the stock markets around the world and yes, they are STILL going down.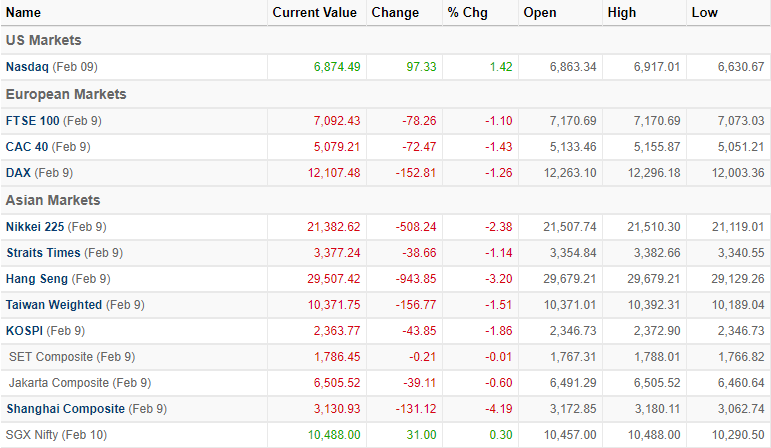 Now in the United States, the DOW Jones is up slightly by 300 points but it won't matter to the fact that the Global economy is sliding. Now, will the Global Economy have a miracle and recover? It is possible, I won't say it is impossible, but it is highly highly unlikely. This collapse is being engineered from the highest 1% of the elite. Some believe that it is engineered to blame the entire thing on Trump's policies. All one of the main investors had to do was sell a bunch of stocks and cause the market to slide just a little bit to trigger the avalanche. This is exactly what we are seeing now!

Please post your comments in the replies section below.
Have a very nice day!
---
Check us out at:
https://armageddonbroadcastnetwork.tv/
https://www.youtube.com/c/Armageddonbroadcastnetwork
https://www.facebook.com/groups/ICoLR/
https://vk.com/congregation_of_lord_rayel
Donate at:
https://armageddonbroadcastnetwork.tv/donate/

We encourage you to Share our Reports, Analyses, Breaking News and Videos. Simply Click your Favorite Social Media Button and Share.