AGENDA: VACCINATE EVERYONE TO MAKE THEM "EQUAL"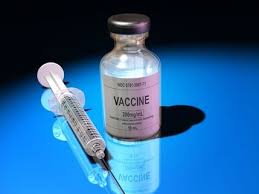 Once in a while something happens that shows the agenda clearly. And what just happened with Dan Williams, a student at the University of Iowa, proves it.
What kind of infected teaching could ever cause a student to pen this?:
"There are many kinds of privilege besides white privilege: cognitive privilege, for example. We now know that intelligence is not something we have significant control over but is something we are born with. We are living in a society in which success is increasingly linked to one's intelligence. This is not to say that intelligence is the only factor that is important. All that is implied is that below a certain threshold of intelligence, there are fewer and fewer opportunities. These opportunities are being shifted upward to jobs that require heavier cognitive lifting or else are being replaced by robots. Thus, the accident of having been born smart enough to be able to be successful is a great benefit that you did absolutely nothing to earn. Consequently, you have nothing to be proud of for being smart."
My comment: So if they brainwashed a student into writing such a screed, there is an agenda behind that brainwashing, which could easily be: Intentionally dumbing down the brightest kids via vaccination, to make everyone else "equal".
Liberals long ago knew, (but will never admit) that certain people simply have lesser brain power. And in their quest for superiority, "equality" they don't enhance the best and the brightest (like any society that is not malfunctioning would), no, they instead do their damdest to gain superiority "equality" by bringing the best and the brightest down. Common core education plays into this. And obviously damaging vaccines hit the best and the brightest the hardest, which is proven by the fact that the best and the brightest parents have greatly elevated numbers of kids with autism, a proven side effect of dumbing down via destructive vaccination. Most likely there is a genetic attribute that the vaccines have been optimized for, to wipe out "inequality" and any chance for the highly intelligent (but not elite) sector of society of ever challenging their overlords.
And now they are teaching that being smart is unfair, because the only way a student would ever write a paper like that would be as a reflection of the programming the college has in place.
My rational conclusion: They are under too much pressure for destroying the children with tainted vaccines, and are now fishing for ways to excuse themselves for doing so. If they can brainwash people with a bogus "equality" excuse well enough for people to act on it, they will get public acceptance for having a wide open knowledge of the fact that the vaccines are there to "make everyone more equal". And if they accomplish that, they will rule as gods.
For a great pretext for this, see the next report, and actually browse the links – you will see the new Google AI at work, pushing depravity. It actually looks convincing like everyone absolutely loves it. If that works, then why not a push to openly admit you are making everyone "more equal" with vaccines?
We encourage you to Share our Reports, Analyses, Breaking News and Videos. Simply Click your Favorite Social Media Button and Share.