Story Views


Now:
Last Hour:
Last 24 Hours:
Total:
Ted Cruz's Master of the Second Veil Wicked Masonic Hand Sign Confuted
Sunday, March 13, 2016 7:25
% of readers think this story is Fact. Add your two cents.

Edifying Others: The blasphemous Matt Drudge Headline needed addressing. Addressing Ted Cruz specifically in this video is not an endorsement of any of the Masonic politicians who are whoring themselves for their corporate illuminati slave-masters. It's important to get this information to Christians to know how blasphemous of a fraud Ted Cruz is. His false and fake anointing is the strong delusion God gives Gnostics when they exchange the truth of God for a lie.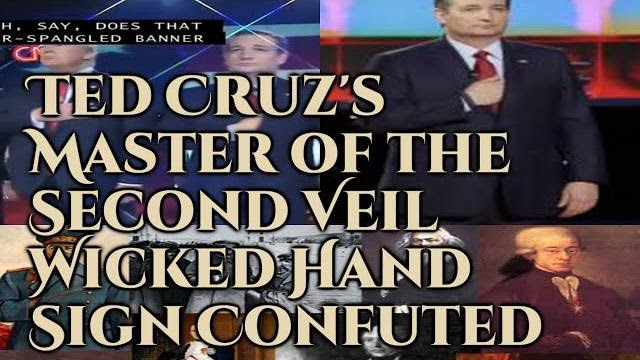 PROOF Trump & ALL 2016 Presidential Candidates Are Masonic CFR Controlled Opposition Slaves
https://www.youtube.com/watch?v=vUOWh…
EXPOSED SUPER RIGGED TUESDAY, CURSED IS THE MAN THAT TRUSTETH IN MASONIC BAPHOMET MAN
https://www.youtube.com/watch?v=LFBYI…
How Masonic compromised conservatives and Masonic charismatics are deceiving Christians
https://www.youtube.com/watch?v=cBrwS…
https://youtu.be/BX2A419eolk?t=18s