About two-thirds of Americans are exposed to unsafe levels of a cancer-causing chemical compound in their drinking water, according to a new analysis.
The Environmental Working Group tested more than 60,000 water samples between 2013 and 2015 and found chromium-6 in more than 75 percent of the samples, six years after its analysis found elevated levels of the compound in 31 of 35 cities sampled.
The Oklahoma City and Phoenix areas had by far the highest levels of contamination, followed by St. Louis County, Houston, Los Angeles and Suffolk County, New York.
Water in Cleveland County, just south of Oklahoma City, found up chromium-6 levels at an average of 29.59 parts per billion — with a high reading of 97.38 ppb — which is exponentially higher than the California Public Health Goal of 0.02 ppb.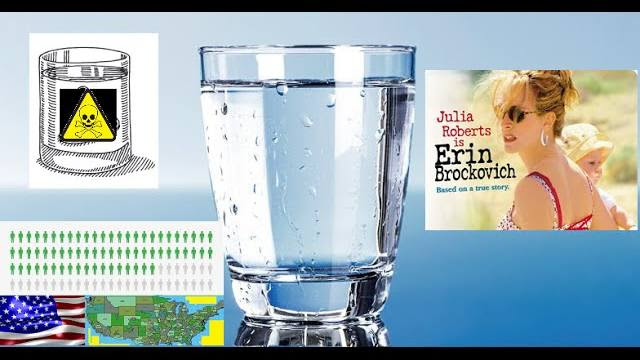 Sources:
http://www.rawstory.com/2016/09/shocking-levels-of-cancer-causing-chromium-6-have-been-found-in-water-supplies-across-the-us/