The below video explores the archaeological evidence for a pre-4th Dynasty ritual site at Giza, including huge rock-cut tombs, megalithic temples, constructed in the style of Mesopotamian examples from Uruk in southern Iraq, and a processional way linking eastern and western horizons, all focused on the enigmatic Sphinx.
He will present further evidence, which suggests prehistoric contact between Mesopotamia and Egypt by sea. David believes that this was the catalyst for the birth of pharaonic civilization.
Could the ritual site of Rostau (Giza) represent the apogee of that cultural marriage between the astronomer priest of predynastic Egypt and the Shebtiu builder gods of Sep Tepi (the 'First Time'), who came from the east, bringing Thoth's sacred knowledge of writing and architecture with them?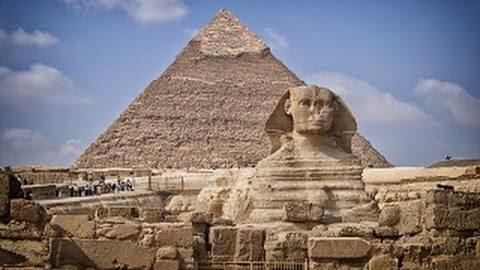 Source: Disclosure Nation
We encourage you to Share our Reports, Analyses, Breaking News and Videos. Simply Click your Favorite Social Media Button and Share.