Astronomers spotted an asteroid on Oct. 10 after it had flown past Earth on a course that took it so close to the planet it was near the orbits of some satellites.
The object, named 2016 TS54, was about 25 to 50 feet (8-16 meters) wide, though that's a rough estimate based on its distance and assumed reflectivity. Had it entered the atmosphere, it would have exploded high up, experts figure.
The asteroid passed just under the orbits of geostationary satellites, which at 22,236 miles (35,786 kilometers) altitude are the highest manmade objects circling Earth. Most other satellites, along with the International Space Station, circle the planet at just a few hundred miles up.
The rock approached Earth from near the Sun and so would have been nearly impossible to detect prior to close passage.
Astronomers are aware of this significant blind spot for asteroids that approach Earth while in the glare of the Sun. Only a space telescope could detect such objects before they arrive.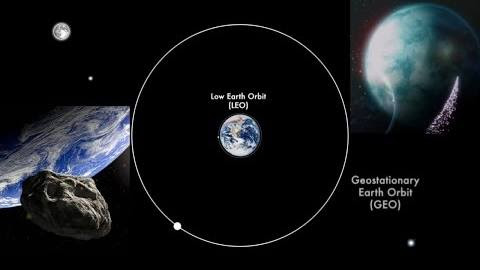 Sources:
Asteroid 2016 TS54
http://ssd.jpl.nasa.gov/sbdb.cgi?sstr…
Clips credit: ESO, ESA/HUBBLE & NASA/JPL
We encourage you to Share our Reports, Analyses, Breaking News and Videos. Simply Click your Favorite Social Media Button and Share.