Mysterious signals from 234 stars have been recorded by astronomers who believe that it could indicate the presence of extraterrestrial intelligence.
In a study, published in Solar and Stellar Astrophysics journal, the two scientists conclude that the peculiar signals they recorded could be from aliens trying to make contact with Earth. 'Alien megastructure' 1,400 light years away will be looked at for signs of life.
Scientists will focus on a distant star to listen for signs of alien intelligence. They will use a huge radio telescope over three nights to gather data. Funded by tycoon Yuri Milner, the project is backed by eminent scientists. It hopes to speed up the search for signs of extra terrestrial intelligence.
Scientists scanning the night sky in the search for extra-terrestrial intelligence are turning their telescopes towards a mysterious star, which had been flagged as an 'alien megastructure'.
Called Tabby's Star, its regular cycles of dimming have been claimed by some to be a sign of intelligent beings – warranting enough interest for a closer look.
Astronomers have detected a mysterious radio signal coming from a Sun-like star. Still, astronomers are puzzling over an incredibly powerful burst of energy that seems to have emanated from the star HD 164595, located some 94 light-years away in the constellation Hercules.
"An international team of researchers has announced the detection of 'a strong signal in the direction of HD164595′," book author Paul Gilster wrote at his blog Centauri Dreams, noting that a Russian radio telescope called RATAN–600 detected the signal last year.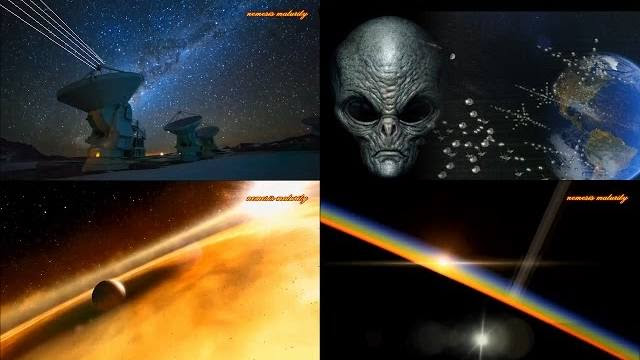 Sources:
http://yournewswire.com/astronomers-c…
http://www.sciencealert.com/astronome…
http://www.dailymail.co.uk/sciencetec…
ESO, ESA/HUBBLE & NASA
We encourage you to Share our Reports, Analyses, Breaking News and Videos. Simply Click your Favorite Social Media Button and Share.