This shocking video reveals one of the first Codesearcher School bible code tables. This startling and detailed bible code discovery reveals and confirms end times constellation event.
The confrontation between the Red Dragon and the Man Child is revealed in the heavens, the Revelation 12 prophecy in scruipture and in the bible codes. All aligned and support the others.
Note: With this table we are making no predictions. Nor are we assigning identities to the Man Child or the Virgin. However, scripture does tell us the Red Dragon is Satan.
This September 23 2017 constellation event can be viewed using the software Stellarium. You can download it here: If you feel called by Father to search the codes, you can apply here: http://thecodesearcher.com/apply/
We are also including below a work-in-progress description to most of the matrix ELS terms so that you can see the meanings, Strong's numbers etc. This table will continue to be updated.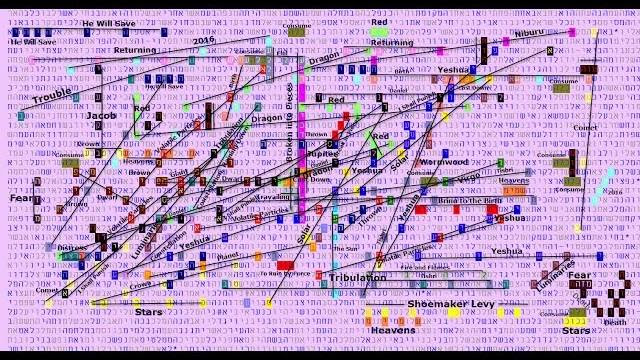 Source:
We encourage you to Share our Reports, Analyses, Breaking News and Videos. Simply Click your Favorite Social Media Button and Share.