Russia said it's working with China to counter U.S. plans to expand its missile-defense network, which the two nations see as targeting their military assets.
The upgrades aim to give Washington the ability to launch a nuclear strike "with impunity," Lieutenant General Viktor Poznikhir of the Russian Armed Forces General Staff said Tuesday at a security forum in Xiangshan, China, according to a transcript of his speech posted on the Defense Ministry's website. The Asian neighbors this year conducted a joint missile-defense exercise of their computer command staff, he said.
"We are working together on ways to minimize possible damage to the security of our countries," Poznikhir said. "The illusion of invulnerability and impunity under the guise of missile defense will encourage Washington to make unilateral steps in dealing with global and regional issues. This could lead to a decrease in the threshold for using nuclear weapons to preempt enemy actions."
Russia's concern about U.S. nuclear capabilities highlights a deepening rift between the Cold War foes as they trade accusations over the war in Syria. While NATO members have stressed that the alliance's global missile shield will be a defense solely against potential attacks from so-called "rogue states," particularly Iran and North Korea, Russia and China have been voicing concerns over their own security.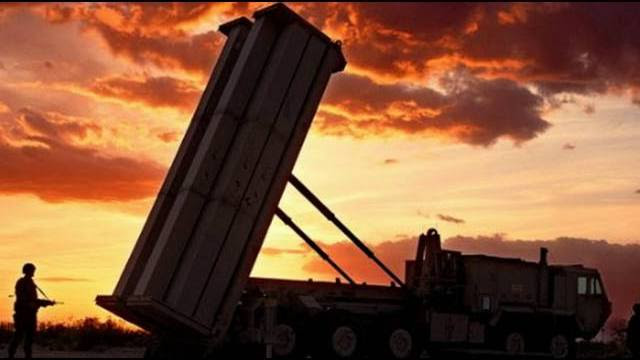 Sources:
Dahboo77
http://www.bloomberg.com/news/articles/2016-10-11/russia-says-it-s-joining-china-to-counter-u-s-missile-defense
We encourage you to Share our Reports, Analyses, Breaking News and Videos. Simply Click your Favorite Social Media Button and Share.