G1 (Minor) geomagnetic storm watches are in effect for 15, 16 and 17 October. The 15 October watch is for lingering effects from the 09 October CME while the 16-17 October watches are for expected influences from a recurrent, negative polarity coronal hole high speed stream. Please stay tuned for further updates.
Solar Wind Speed: 667 km/sec. Solar Wind Magnetic Fields: Bt 7 nT, Bz 3 nT. A stream of solar wind flowing from a coronal hole on the sun is expected to reach Earth on Oct. 16th. High-latitude sky watchers should be alert for auroras in the moonlight.
Coronal holes are places in the sun's atmosphere where the magnetic field opens up and allows normally-trapped solar wind to escape. This coronal hole is broad, and the emerging stream of solar wind could influence our planet for several days.
SDO detected a pair of coronal mass ejections off the southeast limb on October 14th. Both are directed away from Earth. We will get a better look at the source region during the next 24-48 hours as the potential sunspot turns into Earth view.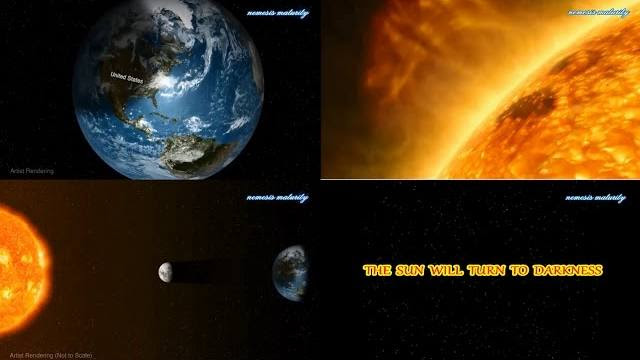 Clips, images credit: NASA/SDO, SOHO LASCO/C2, LASCO/C3, spaceweather.com
We encourage you to Share our Reports, Analyses, Breaking News and Videos. Simply Click your Favorite Social Media Button and Share.