The story of oceans is the story of life. Oceans define our home planet, covering the majority of Earth's surface and driving the water cycle that dominates our land and atmosphere.
But more profound still, the story of our oceans envelops our home in a far larger context that reaches deep into the universe and places us in a rich family of ocean worlds that span our solar system and beyond.
Origins of Oceans. What is the ultimate origin of water? A water molecule is made up of one oxygen and two hydrogen atoms.
Hydrogen was created in the Big Bang and oxygen in the cores of stars more massive than the Sun. Enormous amounts of water, in gaseous form, exist in the vast stellar nurseries of our galaxy.
The Hubble Space Telescope peered into the Helix Nebula and found water molecules. Hydrogen and oxygen, formed by different processes, combine to make water molecules in the ejected atmosphere of this dying star. The origins of our oceans are in the stars.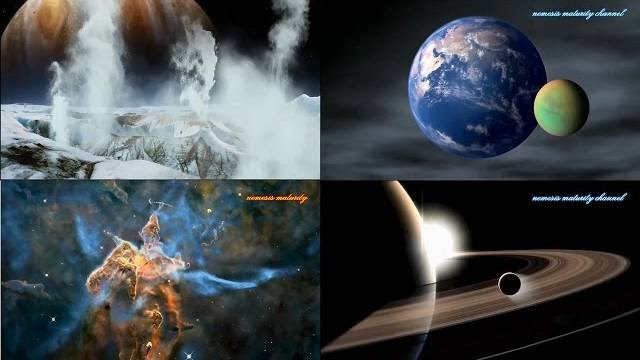 Sources:
Clips, images credit: ESO, ESA/HUBBLE & NASA/JPL
We encourage you to Share our Reports, Analyses, Breaking News and Videos. Simply Click your Favorite Social Media Button and Share.