A curious tilt in our solar system has led researchers to believe that there may be a massive, hidden ninth planet lurking just past Neptune. The planets in our solar system orbit in a flat plane, roughly within a couple degrees of each other and with respect to the sun.
However, the plane rotates at a six-degree tilt that makes it seem as though that the sun is at an angle, states the release.
"Because Planet Nine is so massive and has an orbit tilted compared to other planets, the solar system has no choice but to slowly twist out of alignment," said Caltech graduate student and lead author Elizabeth Bailey.
Researchers say that, although this suggested heavenly boy would be about 10 times Earth's size, it could have been overlooked by a telescope because of its extreme distance from the sun, The Guardian reports. The scientists calculated that one year on this planet would last 17,000 years on Earth.
Their findings have been accepted for publication in an upcoming issue of the Astrophysical Journal, and will be presented on October 18 at the American Astronomical Society's Division for Planetary Sciences annual meeting, held in Pasadena.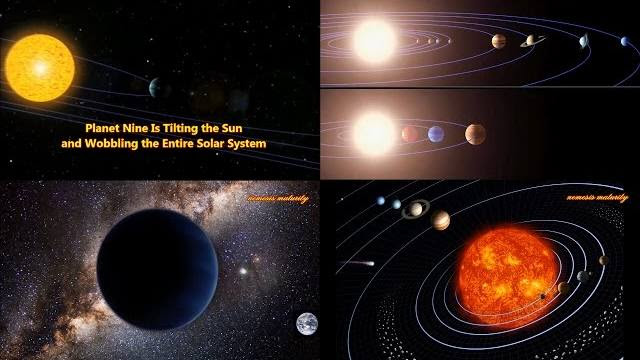 Source:
http://iopscience.iop.org/journal/0004-637X
https://weather.com/science/space/news/planet-nine-solar-system-tilt-california-institute-of-technology
https://www.caltech.edu/news/curious-tilt-sun-traced-undiscovered-planet-52710
Caltech/R. Hurt (IPAC), ESO, ESA/HUBBLE & NASA/JPL
We encourage you to Share our Reports, Analyses, Breaking News and Videos. Simply Click your Favorite Social Media Button and Share.