Headline: Bitcoin & Blockchain Searches Exceed Trump! Blockchain Stocks Are Next!
A gamma-ray binary discovered in the Large Magellanic Cloud, a dwarf galaxy approximately 163,000 light-years away, is the first object of its kind ever found in a galaxy other than the Milky Way and is the most luminous one ever seen.
Gamma-ray binaries contain either a neutron star or a black hole and radiate most of their energy in the form of gamma rays.
Only a handful of such systems have been previously discovered, all within our Milky Way Galaxy.
Remarkably, the newly-discovered object, LMC P3, is the most luminous such system known in gamma rays, X-rays, radio waves and visible light, and it's only the second one discovered with NASA's Fermi Gamma-ray Space Telescope.
LMC P3 is located in a supernova remnant called DEM L241 in the Large Magellanic Cloud. A paper describing the discovery was published online this week in the Astrophysical Journal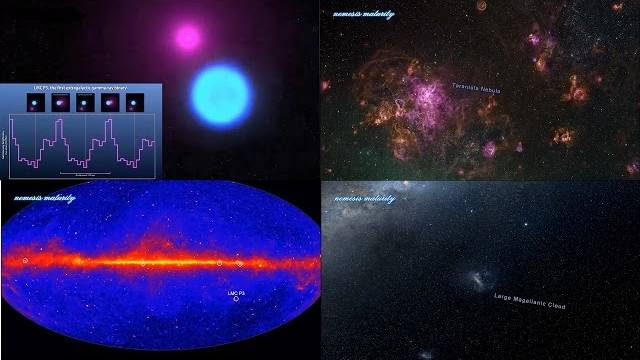 Sources:
https://arxiv.org/abs/1608.06647
http://www.sci-news.com/astronomy/gamma-ray-binary-large-magellanic-cloud-04236.html