Headline: Bitcoin & Blockchain Searches Exceed Trump! Blockchain Stocks Are Next!
This discovery is one of the great mysteries of the moon. A large structure of over 4000 meters and 6000 meters long rises in a plain sector. The estrutura can be seen in a pyramid shape over 70 km away.
However when approaching your way is not a pyramid. Not appear to be an element of nature. Its form, its context, it clearly assume that this is a large-scale construction. Is this a base on the moon?
This new and stunning discovery that brings the Argentine researcher and ufologist, Marcelo Irazusta, can mean a real proof that our natural satellite is not inert.
Will it be an alien base? There will be further investigated whether this phenomenon is multiplied in other sectors of the Moon. A real challenge for researchers and scientists. Coordinate: 20°48'45.54″N 25°59'50.89″W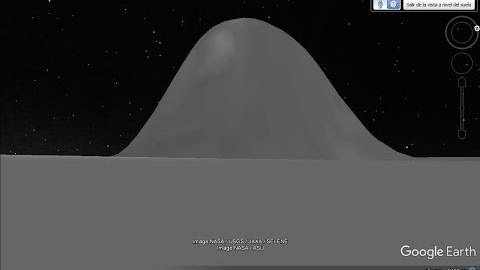 Source: Sandra Elena Andrade