Archaeologists have unearthed a mammoth, 1,500-year-old stone complex near the eastern shore of the Caspian Sea in Kazakhstan that is reminiscent of Stonehenge, but on a far grander scale, reports LiveScience.
The series of stone slabs covers an area of around 300 acres, which is roughly equivalent to 200 American football fields. Stones range from 13 feet tall to 79 feet tall, and many of them are elaborately decorated with carvings of weapons or creatures. Details of who built the massive structure and what it might have been used for remains a mystery, but there are some clues.
The site was first stumbled upon in 2010 when a man named F. Akhmadulin, from a town called Aktau, was using a metal detector. There, he found parts of a silver saddle and other curious artifacts, which he brought back to archaeologists.
Andrey Astafiev of the Mangistaus State Historical and Cultural Reserve, and Evgeniï Bogdanov of the Russian Academy of Sciences Siberian Department's Institute of Archaeology and Ethnography, decided to investigate.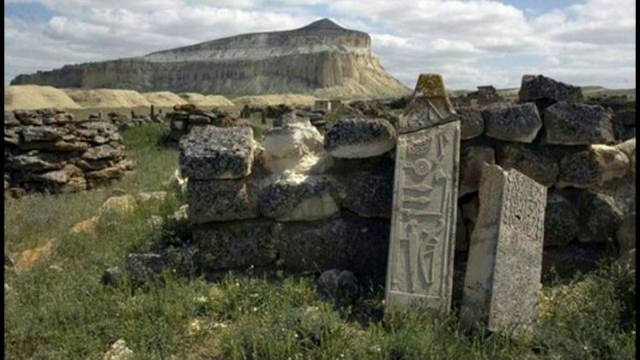 Learn More:
http://www.mnn.com/lifestyle/arts-cul…
https://www.essentialdrugstore.com/
B Rich:
https://twitter.com/Brian_T33NO
https://www.youtube.com/c/BRichOfficial
Erick M:
https://twitter.com/letmeexplainit
https://www.youtube.com/channel/UCcwB…
ToBeFree:
https://twitter.com/da52true
https://www.youtube.com/channel/UCvdT…
EnterThe5t4rz:
https://twitter.com/Enterthe5t4rz
https://www.youtube.com/user/Enterthe…

Dahboo77