Hillary Clinton's loss was a shock to the purveyors of U.S. military hegemony, who saw in her an easier path to keep the Syria conflict going.
Secretary of State Clinton was instrumental in the early days of Syria intervention, in 2010 making a series of demands for Syria to get in line behind the U.S. vision for the Middle East.
When Bashar al-Assad refused to roll over, regime change became the talking point of Washington think tanks and mainstream media echo chambers.
Clinton promised during her campaign to ramp up action in Syria, to the delight of the same neocons who brought the Iraq invasion. She acknowledged that many civilians would die if the U.S. set up a no-fly zone.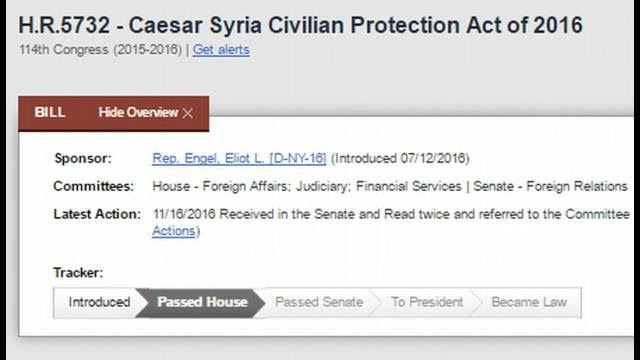 http://thefreethoughtproject.com/medi…
https://www.congress.gov/bill/114th-c…
We encourage you to Share our Reports, Analyses, Breaking News and Videos. Simply Click your Favorite Social Media Button and Share.