Note: Most people who use social media have figured out that Facebook and Google are in cahoots with the government, for those who are well aware of the issues it's high time you switched over to Seen.life. It is a website that is similar to Facebook but without all the censorship.
Pizzagate – Pedophilia is What's on the Menu in Washington D.C.
Hi, this is something I've been reading about a lot lately on Reddit and it's really starting to annoy the crap out of me:

Have you heard about the "pizzagate" conspiracy theory?

It seems to be the easiest way to get pretty caught up is through this Reddit post:
https://www.reddit.com/r/pizzagate/comments/5da0kp/comet_ping_pong_pizzagate_summary/

Now, there is obviously some weird stuff in there, but I really think these people are starting to go crazy!! One of the supposedly inappropriate pictures they pull from James Alefantis' instagram is of a smiling girl with her hands taped down to a table. Yeah that's weird but, can that not just be a really innocent game? Like just picking on a little kid?

I have many questions like that about most of the evidence they have. They have even stated the name "James Alefantis" is similar to the french saying for "I love children," they say that Comet Pizza's menu contains a pedophile symbol (it's a set of ping pong paddles?!?), they say there are obvious pedophilic references in instagram posts made by Alefantis of literal pizza memes. Am I the only person who thinks pizza is just pizza? It's like people who love bacon are obsessed with bacon. This guy owns a pizza place, the act of stuffing your face with pizza is like a trendy meme right now, he's the owner of a pizza place, why wouldn't he post pics of pizza?

It's pretty crazy, but getting traction in the past few days, as some of the "suspects" involved are posting responses to social media, obviously denying everything.

What do you think? Have you heard of it? I'm sure there's some kind of international pedophile ring, but I don't know if these people are pointing fingers at the right people.
ORIGIN:Research in progress.
<–On 4 November 2016 u/DumbScribblyUnctious published a thread titled "Comet Ping Pong – Pizzagate Summary" to subreddit r/The_Donald (a community of Donald Trump supporters), arguably the start of a complex and detailed conspiracy theory involving WikiLeaks "The Podesta Emails," child exploitation, and Washington, D.C. pizzeria Comet Ping Pong.
Although the original "Pizzagate" post was deleted at some point between 4 and 21 November 2016, archived versions of it contained what appeared to be the original post in its entirety. (A subreddit dedicated to the controversy, r/pizzagate, was created in the interim.) A brief and incomplete summary of the theory in the original post asserted:
Comet Pizza is a pizza place owned by James Alefantis, who is the former gay boyfriend of David Brock, the CEO of Correct The Record. It has been the venue for dozens of events for the Hillary campaign staff. John Podesta has had campaign fundraisers there for both Barack Obama and Hillary Clinton. John's brother and business partner Tony Podesta has his birthday party there every year. [https://i.sli.mg/1MqPHA.png]

It's also a dive that according to reviews and photos has hidden bathroom doors and creepy murals. The bathrooms in particular have murals exclusively of nude women, as well as a great deal of graffiti relating to sex. Reviews of the restaurant are bizarrely polarized. Websites describing it positively note that there are regularly "unsupervised children running around". Their menu include a pedophilic symbol, as do the signs and decorations of other neighboring businesses. [https://i.sli.mg/7hr0h9.jpg]

The music acts and the posters promoting same acts are bizarre in their presentation, content, and lyrical focus, but are still promoted as being "for all ages". The overtly sexual content would suggest otherwise.

The same has taken place in reference to videos recorded inside Comet Ping Pong by people that frequent their establishment as well as video referencing Comet Ping Pong positively from the exterior.

While initially not the central focus of the investigation at the onset, Comet Ping Pong is a much more overt and much more disturbing hub of coincidences. Everyone associated with the business is making semi-overt, semi-tongue-in-cheek, and semi-sarcastic inferences towards sex with minors. The artists that work for and with the business also generate nothing but cultish imagery of disembodiment, blood, beheadings, sex, and of course pizza.
The post continued, subsequently focusing on Alefantis and his loose ties to the Clinton campaign via a purported relationship with David Brock of Media Matters for America (MM4A):
James Alefantis

Comet Ping Pong owned by James Alefantis, once listed 49th "most influential" person in DC by GQ:
http://www.gq.com/gallery/50-most-powerful-people-in-washington-dc#slide=49
Backup: https://i.sli.mg/h6EHML.jpg

James Alefantis cought in love triangle with chief of Media Matters, David Brock; Allegations of blackmail and a payout amounting to $850,000. Brock and Alefantis were co-defendents in a suit filed by William Gray.

http://archive.is/xSXjk

https://wikileaks.org/podesta-emails/emailid/30428

**George Soros Controlled Super PAC has distributed a sizeable amount of funds to PACs chaired by James Alefantis.

https://www.reddit.com/r/The_Donald/comments/5bkvaw/soros_has_been_linked_to_comet_ping_pong/

James Alefantis' instagram late 11/5/16. by morning of 11/7/16 it was set to private.

We recently found the instagram account of James Alefantis. The contents of it are indescribably bizarre and the contexts of the posts and comment chains are weird. Alefantis does not have any children nor do his closest associates, but the photos seem to be a near constant assortment of different children of a variety of ages, intermingled between posts about gay bars, clubs, photos of common rape drugs, and piles of foreign currency. After it being trawled through for 24 hours it has been set to private. A large set of archived copies can be seen here in the next section. Similarly the instagram and twitter accounts of Comet Ping Pong are being edited selectively. The accounts of the people favoriting and commenting on these posts are equally bizarre in both content, context, and demeanor.
Most people who use social media have figured out that Facebook and Google are in cahoots with the government, for those who are well aware of the issues it's high time you switched over to Seen.life. It is a website that is similar to Facebook but without all the censorship.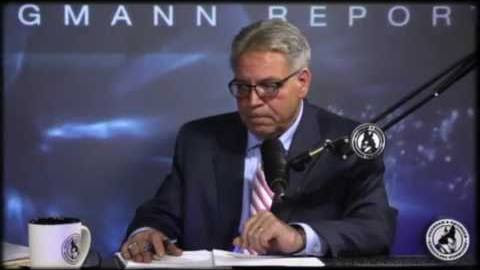 http://www.snopes.com/pizzagate-conspiracy/
We encourage you to Share our Reports, Analyses, Breaking News and Videos. Simply Click your Favorite Social Media Button and Share.