Headline: Bitcoin & Blockchain Searches Exceed Trump! Blockchain Stocks Are Next!
Donald Trump's bid for the White House and ascendancy in the polls has surprised many – but The Simpsons called it 15 years ago.
Many people said over and over that this would never happen. We can now all see that this is yet another event that came true, that was foretold in a Simpsons Episode. Crazy as it all may sound, it happens. Even the towers smoking hidden in plain sight.
Im sure there will be a slew of comments in regards to this. All i ask is to just keep it peaceful! Stay tuned for more!
The cartoon foretold a Trump presidency in a surreal episode where Bart is given a window into the future – and found a country brought to its knees by financial mismanagement and a crime wave ushered in by The Donald.
In Bart to the Future, first aired in March 2000, a fortune teller gave Bart a glimpse of 2030 – just weeks after Trump vacated the White House.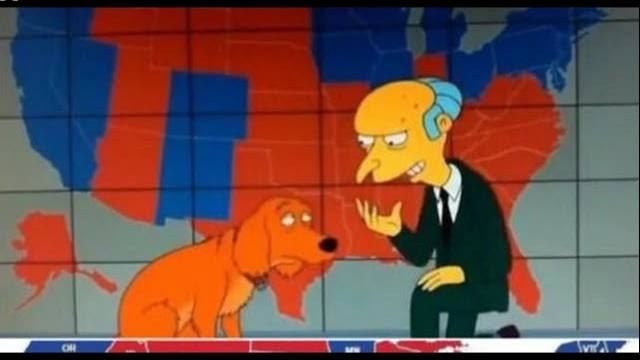 Sources:
Dahboo77
http://www.dailymail.co.uk/news/article-3191888/The-Simpsons-PREDICTED-Donald-Trump-presidency-didn-t-end-Time-travel-episode-2000-featured-broke-nation-reliant-aid-CHINA.html#ixzz3kDzDUODg