The Hagmann Report: Steve Quayle and Tom Horn are two investigative researchers who have been working independent of one another for years. Decades, actually. They have been on parallel paths as they investigated matters that did not immediately appear to have more than a casual relationship under the larger umbrella of inter-dimensional physics.
Just a decade or two ago, they were laughed at by many in the "mainstream," whose understanding of such topics was limited and thereby relegated to science fiction and fantasy. Today, as knowledge is increasing at an exponential rate, the topic of inter-dimensional physics is no longer talked about in hushed tones, thought of as a conspirator's delusion, or pushed to the far recesses of the internet.
The independent research of Tom Horn and Steve Quayle, individually conducted but collectively viewed, has been forcing the hand of mainstream scientists, physicists and historians, many who have suppressed the truth about such things as portals that transcend time and space, past and present. They have connected the dots between ancient civilizations, biblical accounts, twentieth-century projects and current initiatives that have been deliberately hidden from the public.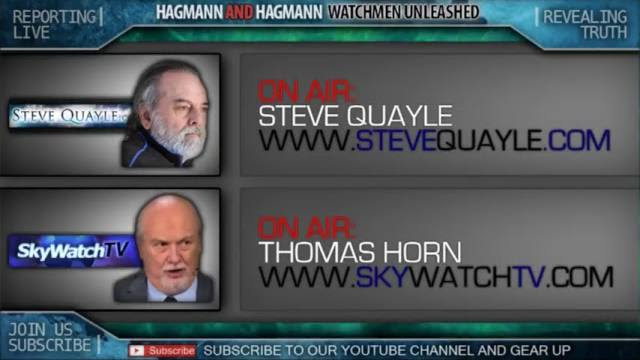 The Official Hagmann & Hagmann Report
We encourage you to Share our Reports, Analyses, Breaking News and Videos. Simply Click your Favorite Social Media Button and Share.