Headline: Bitcoin & Blockchain Searches Exceed Trump! Blockchain Stocks Are Next!
It's not the chore Carolyn Chaufty had on her list for Tuesday. The Plano resident used a razor blade to scrape away the sticker that had been placed on her mailbox. She's not the only one in her Hunters Ridge neighborhood in Plano that has it.
"It's not like it's just happening on one street," said David Tilley, with Plano Police Department. "We're getting multiple streets reporting."
Tilley is talking about the mysterious yellow and black reflective stickers found on mailboxes. "It's unsettling to think somebody would be tagging mail boxes," Chaufty said. "For what purpose?"
Plano police are hoping for any leads. Tilley says the department was first notified of the stickers almost two weeks ago.
Most people who use social media have figured out that Facebook and Google are in cahoots with the government. For those who are well aware of the issues, it's high time you switched over to Seen.life. It is a website that is similar to Facebook but without all the censorship.
Firearm friendly, you may buy sell or trade anything allowed by site TOS rules.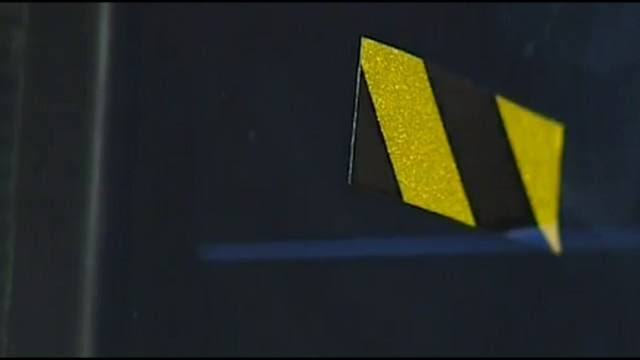 http://www.wfaa.com/news/local/collin-county/mysterious-stickers-placed-on-residents-mailboxes-spurs-concern-in-plano/358894024?utm_source=dlvr.it&utm_medium=twitter
Dahboo77