A volcano in the south of Italy could be coming closer to erupting, putting the lives of more than half a million people in danger, an article from Nature Communications has warned.
Scientists believe that magma at the Campi Flegrei volcano in Naples is reaching a level designated by "critical degassing pressure" (CDP). This is characterized by sudden release of water-rich gases in vast volumes, which could lead to rock failure and explosion of the volcano, the report, released late last month, said.
"We propose that magma could be approaching the CDP at Campi Flegrei, a volcano in the metropolitan area of Naples, one of the most densely inhabited areas in the world, and where accelerating deformation and heating are currently being observed," the eight scientists said in the report.
There have been some reawakening signs in Campi Flegrei since the 1950s, from some low earthquake activity to hydrothermal degassing, with a pause in early 2000s. But in 2005, there were new uplifts and further activity has been recorded.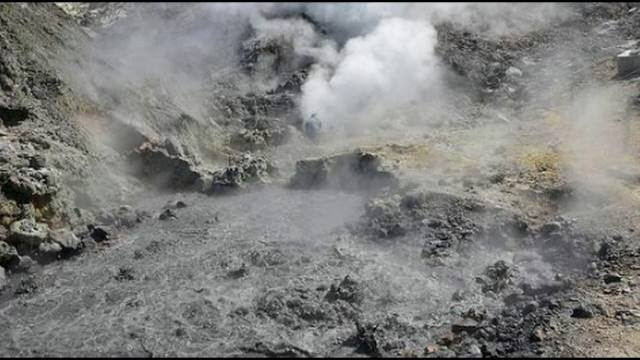 https://www.yahoo.com/news/m/638d6b5a…
https://hangwith.com/user/DAHBOO7
We encourage you to Share our Reports, Analyses, Breaking News and Videos. Simply Click your Favorite Social Media Button and Share.