Astronomers have found the largest known solar system, linking together a star and what was thought to be a free-floating 'lonely planet' in orbit some 1 trillion (1 million million) kilometres away from its sun.
The planet, known as 2MASS J2126–8140, and its star, called TYC 9486–927–1, were both identified within the past decade, but the massive distance between them meant no one had ever considered that the pair might be related. 2MASS J2126–8140 is a gas giant about 12 to 15 times the mass of Jupiter, located about 100 light-years away from Earth.
"This is the widest planet system found so far and both the members of it have been known for eight years, but nobody had made the link between the objects before," said Niall Deacon of the University of Hertfordshire in the UK. "The planet is not quite as lonely as we first thought, but it's certainly in a very long distance relationship."
2MASS J2126–8140′s distance from its star is around 7,000 times the distance between Earth and the Sun and about 140 times the distance between Pluto and the Sun. This makes it the widest orbit of any planet around a star by a significant margin (about three times the width of the previous widest pair discovered).
That huge gap – which equates to 6,900 Astronomical Units (AU) – means it would take the planet about 900,000 years to complete a single orbit of TYC 9486–927–1.
By estimating the star's age using its lithium signature, the researchers say TYC 9486–927–1 is somewhere between 10 million and 45 million years old. This would mean that 2MASS J2126–8140 has completed less than 50 orbits around its star in total.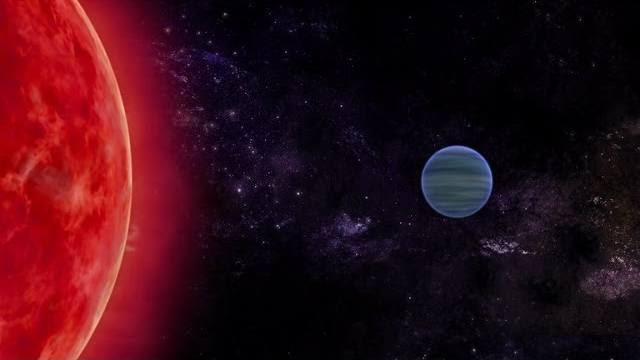 ScienceAlert
Read more here: http://www.sciencealert.com/scientist…
The findings are published in the Monthly Notices of The Royal Astronomical Society.
https://www.ras.org.uk/images/stories…
Clips, images credit: ESO, ESA/HUBBLE & NASA

We encourage you to Share our Reports, Analyses, Breaking News and Videos. Simply Click your Favorite Social Media Button and Share.