Exclusive to Pearlsbeforepigs.com
A credible source reported today seeing what appeared to be Air Force One heading east out from south Florida at around 10:15 this morning at a relatively high altitude. The aircraft which looked like the presidential Boeing 747 was being escorted by what appeared to be a new F-35 fighter. The president tweeted that he was "getting ready to leave" Palm Beach International airport at 3:26 p.m. today to fly to the president's rally in Melbourne Florida so perhaps the jets were making a dry run in anticipation of the later departure. Perhaps there were decoy departures used as an additional security measure. As the 747 headed out to sea the fighter peeled off and headed back towards land.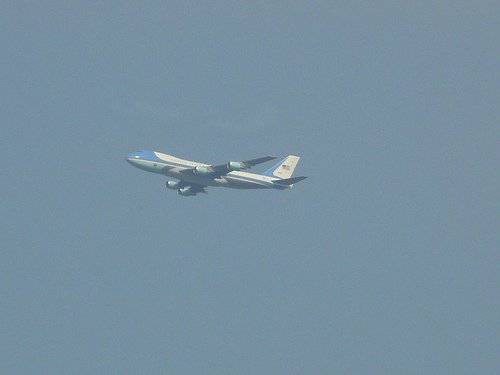 Some rights reserved by marada
The reason this is newsworthy is because according to Wikipedia "The Air Force usually does not have fighter aircraft escort the presidential aircraft over the United States." If this was in fact Air Force One (and I can't imagine anyone else having a fighter escort) then the President is being accorded an unprecedented level of protection as he travels the country. On the one hand it's disturbing that the deep state traitors and their liberal Wack-a-Mole followers who would do the President harm necessitated this level of security. On the other hand it is good to know that President Trump is smart enough and proactive enough to order this level of protection.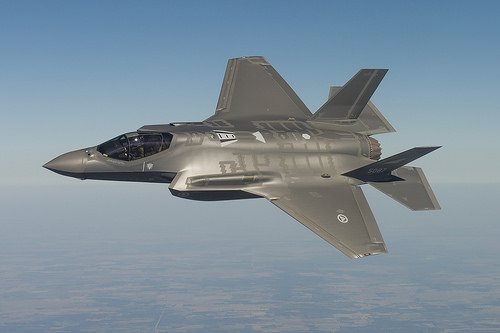 Some rights reserved by Forsvarsdepartementet
The deep state, including its rogue intelligence agents, its entrenched self serving bureaucrats and the rest of the swamp creatures infesting D.C. beware-payback's a bear…
"I spent most of my life arguing with pigs but all I did was waste my time and annoy the pigs"
We encourage you to Share our Reports, Analyses, Breaking News and Videos. Simply Click your Favorite Social Media Button and Share.