Headline: Bitcoin & Blockchain Searches Exceed Trump! Blockchain Stocks Are Next!
At the march's final destination, the city of Rezekne, located just 63 kilometers (39 miles) west of the Latvian-Russian border. The US military was filmed marching and then showing off to locals with an open air equipment showcase staged in a local park.
In a video uploaded by YouTube user sirokez, armored vehicles, tanks, and Humvees are displayed in the snow, while several children eagerly climb inside. One even shoulders a MANPAD (Man-portable air-defense system).
The troopers are then seen offering several female border guards helmets with night and thermal vision optics to try on, as well as a bulletproof vest, both of which seem to amaze them.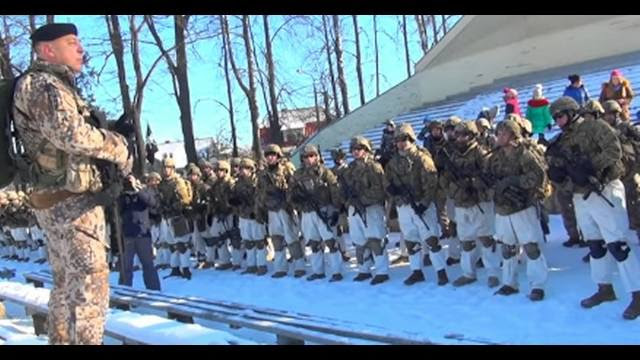 https://www.rt.com/news/376903-latvia…
https://www.facebook.com/TheUndergrou…