For all the hope that this weekend's UN breakthrough, in which the Security Council voted unanimously 15-0 to impose $1 billion in sanctions on North Korea exports, that saw both China and Russia side with the US, would lead to a resolution of the North Korean crisis, it appears that the rogue regime refuses to even contemplate a negotiation or a cooling of tensions and on Monday, North Korea threatened to use nuclear weapons against the U.S. if provoked militarily and said it would "under no circumstances" negotiate on its nuclear and missile weapons programs.
In a written statement handed to reporters on the sidelines of a regional security forum in Manila, North Korean Foreign Minister Ri Yong Ho said the regime had developed nuclear weapons as a legitimate option for self-defense "in the face of a clear and real nuclear threat posed by the U.S."
He said the U.S. had sought United Nations sanctions against Pyongyang in an effort to disguise a conflict with the regime as an international issue. The world was "becoming gradually aware of the danger" of President Donald Trump's "America First" policy of prioritizing U.S. interests in international affairs, Ri added.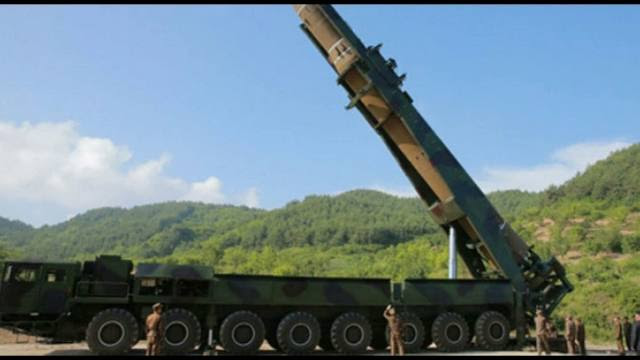 Dahboo77
http://www.zerohedge.com/news/2017-08-07/north-korea-refuses-negotiate-threatens-us-severe-nuclear-lesson
https://www.rt.com/news/398842-north-korea-sanctions-response/