Signs in the Heavens and on the Earth all showing we are nearing the Biblical End Times. Signs of the 2 Revelation 13 beasts rising. ◄ Revelation 13 ► King James Bible The Beast Out of the Sea 1And I stood upon the sand of the sea, and saw a beast rise up out of the sea, having seven heads and ten horns, and upon his horns ten crowns, and upon his heads the name of blasphemy.
2And the beast which I saw was like unto a leopard, and his feet were as the feet of a bear, and his mouth as the mouth of a lion: and the dragon gave him his power, and his seat, and great authority.
3And I saw one of his heads as it were wounded to death; and his deadly wound was healed: and all the world wondered after the beast.
4And they worshipped the dragon which gave power unto the beast: and they worshipped the beast, saying, Who is like unto the beast? who is able to make war with him?
5And there was given unto him a mouth speaking great things and blasphemies; and power was given unto him to continue forty and two months. 6And he opened his mouth in blasphemy against God, to blaspheme his name, and his tabernacle, and them that dwell in heaven.
Melania Trump Green Dress Secret the Slovenia Witch of Zechariah 5 Illuminati Freemason Symbolism. Zechariah 5 Witch ◄ Zechariah 5 ► King James Bible The Flying Scroll 1Then I turned, and lifted up mine eyes, and looked, and behold a flying roll.
2And he said unto me, What seest thou? And I answered, I see a flying roll; the length thereof is twenty cubits, and the breadth thereof ten cubits.
3Then said he unto me, This is the curse that goeth forth over the face of the whole earth: for every one that stealeth shall be cut off as on this side according to it; and every one that sweareth shall be cut off as on that side according to it.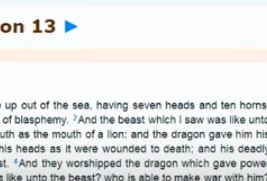 We encourage you to Share our Reports, Analyses, Breaking News and Videos. Simply Click your Favorite Social Media Button and Share.