Story Views


Now:
Last Hour:
Last 24 Hours:
Total:
Royal Ghost Stories
Friday, March 27, 2015 6:56
% of readers think this story is Fact. Add your two cents.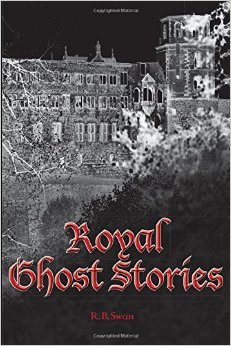 If you believe that many royals have suffered a tormented existence, well aware of plots to murder them and steal their thrones – then it should be no surprise that some of those who suffer a tragic death at the hands of greedy conspirators might linger by the locations at which they lost their lives. Many royal castles are believed to be haunted by the spirits of murdered royalty – and R.B. Swan's collection of ghostly encounters combine the details of many eyewitness accounts with the historical background that allows us to understand why these royal spirits remain restless from Russia to rest of Europe.
From it's Amazon page:
"The royal families of Europe were haunted by ghosts. So were their castles! Shiver as you discover haunted palaces and cursed castles across Europe, including Versailles, Charlottenburg, Hampton Court, the Hofburg, Windsor Castle, Saint Cloud, and the Tuileries. Shudder as you learn which royals saw ghosts with their very own eyes as well as which royals became ghosts. Discover the vengeful curse that destroyed the life of Emperor Franz Joseph of Austria and his family. Learn about the Englishwomen who saw the ghosts of Marie Antoinette and her courtiers. Meet the White Lady of the Hohenzollerns and Le Petit Homme Rouge, Royal Banshees who terrorized the rulers of Germany and France for centuries. Learn about the ghost that set Grand Duchesses Marie and Anastasia of Russia to screaming. Read this book and let R.B. Swan take you on a terrifying tour of royalty's most horrific hauntings."