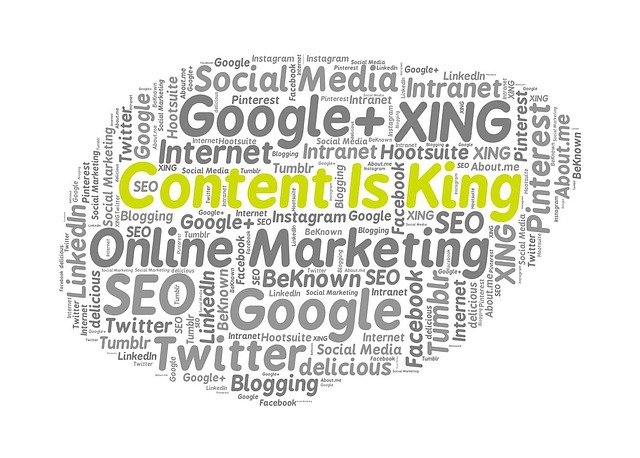 Content Marketing is an awesome approach which gives ultimate results if done properly. According to Copyblogger, many businesses included content marketing into their main promotional strategy and getting huge benefits out of it.
A number of organisations around the world have a blog on their website which they use to improve their relations with customers.
In this post, I will prove content marketing is also beneficial for the small scale businesses.
If you are running a small company or firm, and still out of the blogging game then you are loosing revenue for your business.
We have a blog Myquickidea on the blogging niche that you can read to get advanced blogging knowledge.
Let's move towards the benefits of content marketing for small business.
1. Content marketing Drives Repeat Sales:
Suppose the clients have subscribed to your business newsletter or you are sending your industry updates to your prospects or clients. This communication will keep the client engaged and they will not forget your brand. If they need for the same product in the near future, they will probably approach your site to buy.
2. Establish Yourself as an Expert in your Industry
Content marketing gives you an opportunity to establish yourself as an expert in your industry. For this, you need to be available every time, your clients need you. Your detailed articles or thread can help the prospects to solve their problems. Repeating this habit will establish the faith in your brand and they will prefer buy from you.
3. Big G Loves the Content:
When you update your site with the valuable content and let it index into the search engines like Google then you are attracting the positive signal to your site. The big G likes the quality content each time because it's the sole motive.
4. Improve Social Media Presence:
It has been seen many a time that the quality content gets lots of shares on social media platforms. If you are a master in creating engaging content then it can drive lots of traffic to your business and can generate more leads, subscribers and obviously more money.
You can use Tools Like Buzzsumo to find the most shared content and create content by taking an idea.
5. Cost Effective:
Compare to paid media of online advertisement like Adwords, content marketing is far much cheap to promote your small scale business. Being a small company or a startup, you might not be having enough funds to spend on the promotion. Content marketing is the best approach in this situation that gives expected results most of the times.
Wrap-Up:
Content marketing will only get you benefits when you focus on quality over quantity. It helped so many companies to scale up their business. It's the high time to include content marketing into your business strategy.
We encourage you to Share our Reports, Analyses, Breaking News and Videos. Simply Click your Favorite Social Media Button and Share.