Here's How a POS System Can Boost Productivity in Your Business
Telling you that a POS system can help you track sales in your business is needless tautology – you probably already know firsthand how a POS system is better at tracking sales than a manual effort. However, some business owners have yet to adopt the use of POS systems in their checkout processes because they feel that they are not processing a large enough number of sales to justify an investment in a POS system. Nevertheless, what many business owners fail to realize is that a POS system can be a major productivity driver in your business, irrespective of the size of your operations. Here are three ways a POS system can help businesses boost their productivity.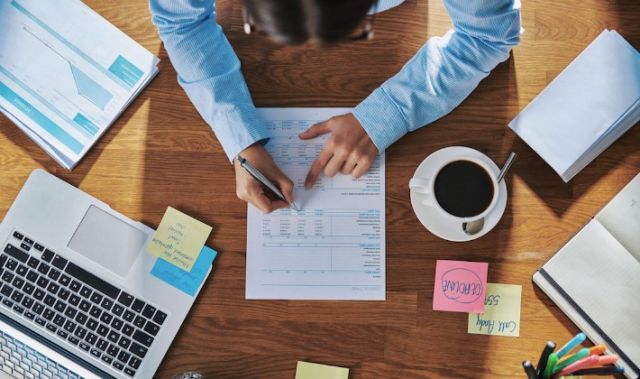 1. Unleash productivity for inventory management
Many businesses tend to make their inventory-purchasing decisions based on hunches, guesses or hope. Deploying a POS solution such as Revel POS can help you to unleash new levels of productivity by providing the clarity needed to make smart inventory purchasing decisions. A POS system can help you track the sales of the items on your shelves and you can use the historical data of sales to predict products that are likely to be sold ahead of other products.
A retail store can unleash productivity with a POS system to instantly know inventory levels without a need for manual product counts. Restaurants can also leverage a POS system to track ingredient usage in order to stock up on the needed ingredients. Hence, you'll save time because you'll find it easier to make inventory-purchasing decisions faster and you won't worry about overstocking any more.
2. Manage labor scheduling like a pro with minimal effort
One of the biggest problems which business owners face is on how to match the number of store associates, sales assistances, servers or kitchen staff with the expected yet unknown number of customers at any given time. If you have too little staff, customers won't be able to access help readily, they'll become frustrated and you'll end up losing sales. If you have too many staff on ground, you will be required to pay their hourly wages and essentially be wasting money.
A POS system can help your business productivity by providing data for exactness in your labor scheduling. Many POS systems are outfitted with a labor scheduling module plus a time and attendance module. Hence, you can know when your staff member clocks in and clocks out in relation to when their shifts begin and ends.
Checkout data on a POS system can also help you pay attention to traffic patterns so you can know the number of staff you need in your store or restaurant for different shifts on different days.
3. Eliminate the chances of transaction and order errors
Restaurants and fine dining establishments need POS systems more than any other business because they can't afford errors in orders. When wait staff takesaz order on paper and then takes the order sheet to the kitchen, there is a chance that the kitchen staff will not be able to decipher the order or even mix up orders from different tables.
An order error could result in diners being served the wrong food or diners not being served at all. Both scenarios can ruin the dining experience and give the restaurant a bad name. Using hand-held or tabletop POS systems can help a restaurant to streamline the order process directly from the customer to the kitchen staff.
A POS system can also reduce the chances of transaction errors in a retail establishment by ringing up orders at checkout with a barcode scanner instead of a manual entry of the different items. Entering items by SKU and price on ancient cash registers typically engender transaction orders in which the store undercharges or overcharges the customer. A POS system however, will reduce the instances of transaction order errors so your staff will spend less time correcting such errors.
We encourage you to Share our Reports, Analyses, Breaking News and Videos. Simply Click your Favorite Social Media Button and Share.