Every Year Forbes release its Highest Paid Celebrity List which is dominated by American stars. In fact Forbes List of 100 Highest Paid Celebrity of 2016 featured 62 Americans with Taylor Swift topping the list with earnings of US$ 170 Million in last one year. In the same list we checked for Asian stars and we were not disappointed. There were Five Asian Celebrities who made into this High profile list and below we will shade some light on their work, their journey to success and their income source.
1. Jackie Chan – US$ 62 Million
One of the greatest Martial artist of all time, One of the most lovable actor in world and also one of the greatest ever action star world has ever seen. 62 Year old Jackie Chan still prefers to do all his stunts on his own and to be honest no stunt man can match his ability and speed. He is trained in Kung Fu and Wing Chun and has appeared in more than 150 Chinese and English movies. He began his film career as a stuntman and side artist in Bruce Lee movies and later went on to take vacant place of Bruce Lee in Movie world. Most of his income comes from Blockbuster Chinese Movies releasing every year and doing magic on Box Office.
2. Bigbang – US$ 44 Million
Bigbang is one of the most celebrated and followed Band in world even though they are not from any English Speaking country. A South Korean boy band has a huge fan base all across the world who calls themselves V.I.P. They were only third in list of highest earning boy band of the year and first ever Korean Band to feature in Forbes 100 List.
3. Shah Rukh Khan – US$ 33 Million
Shahrukh Khan who is also known as King Of Romance in Bollywood is actually second richest richest actor in world based on personal net worth. Those who did not know the stature of SRK felt surprised when Forbes listed him on second place, above all American Stalwarts. He is darling of Hindi Movie Fans and ruling Box Office since his early days. His career had a humble beginning through TV series and some flop films but even those shows and movies got him fame. As of now He owns a Production house, one of the most advanced VFX company, A popular Cricket Team and stakes in various small and big companies. His earning sources are – Movies, Endorsements (He endorse more than 15 Products) and Cricket Team.
4. Kei Nishikori – US$ 33.5 Million
One of the greatest sports star of Japan and only Tennis player from the country who made into the Top 10 Ranking of ATP. He own many firsts in Tennis history including the first male Tennis Player from Asia reaching Grand Slam Final which he achieved in 2014 US Open. He started playing Tennis at the age of 5 and turned pro when he was 17. Success on court led to many endorsement deals from brands like Uniqlo, Wilson, Adidas, Procter & Gamble, Jaguar and Tag Heuer. Most of his 33.5 Million came from Endorsements and Prize Money.
5. Akshay Kumar – US$ 31.5 Million
Akshay Kumar or Rajiv Bhatia is the symbol of success in Indian Film industries. He struggle for almost a decade in Bollywood but never gave up. He did small and big movies, flops and super flops but never thought about leaving movies. Finally a time came when Akshay Kumar persistence produced results and slowly got recognition for his work, his stunts, his comic timing and his realistic acting. As of now he is among Highest Paid Bollywood Actor and One of the richest celebrity in world who earned US$ 31.5 Million. Most of his income came from Movies and Endorsements.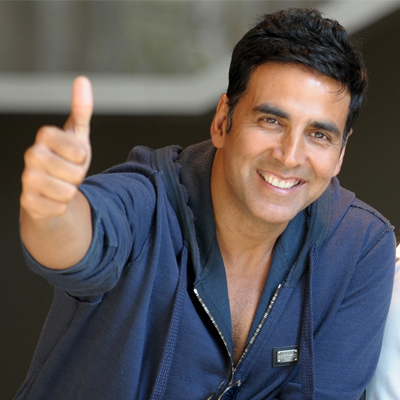 We encourage you to Share our Reports, Analyses, Breaking News and Videos. Simply Click your Favorite Social Media Button and Share.