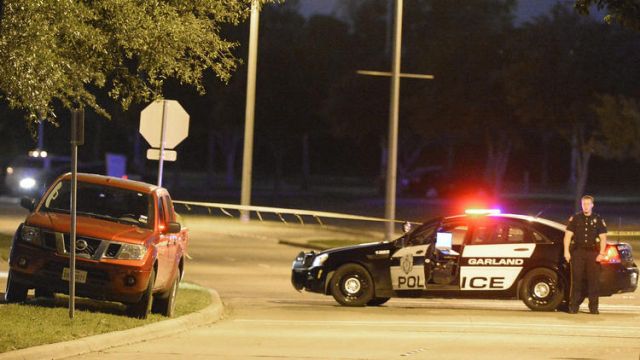 In Garland, Texas – a "free speech event" organized by the American Freedom Defense Initiative made its point this weekend by pushing the envelope and getting a violent reaction reminiscent of the Charlie Hebdo attacks in Paris.
Event organizers included Pamela Geller, author of books like:
Stop the Islamization of America: A Practical Guide to the Resistance
The Post-American Presidency: The Obama Administration's War on America
Freedom or Submission: On the Dangers of Islamic Extremism & American Complacency
and was also hosted by keynote speaker Geert Wilders, a right-wing conservative Dutch politician known for his insightful but politically incorrect commentary on the dangers of Islamic immigration into Europe. He has tried "to ban the Koran, comparing the text to "Mein Kampf," and calling Islam a totalitarian ideology." (LA Times article HERE)
The event – the Mohammed Art Exhibit and Contest – is by its very nature something Muslims would not be participating in, as their religion forbids making images of Mohammad. Religious Muslims take this prohibition seriously and do not create any artwork depicting Mohammad. Unfortunately most Muslims believe this "rule" applies to everyone on Earth, including non-Muslims – and many Muslims get highly offended when anyone draws Mohammad or films an actor playing Mohammad. Whether it is a good idea or not, non-Muslims are not bound by the rules of someone else's religion and are free to draw cartoons of Mohammad. They just risk a reaction from those who believe they do not have that right.
A cartoon on the AFDI's website promoting the contest features a wild-eyed man in a turban wielding a sword, apparently the prophet Muhammad, and saying, "You can't draw me!" The hand of an unseen artist replies, "That's why I draw you."
The Garland contest reportedly received about 350 drawings of Muhammad and offered a top prize of $10,000, according to AFDI's website. It also advertised a $2,500 prize for the most popular cartoon, as voted by readers of Breitbart.com, a conservative website.
Prior to the event near Dallas this weekend, there were some potentially violent messages on social media, such as a tweet: in which the user wrote, "May Allah accept us as mujahideen."
So somewhat predictably, the event led to shootings. "A law enforcement officer was shot and both suspects have been killed. Officers on the scene said that it is possible that explosives are in the area." (initial article HERE) According to the LA Times article, "The attack lasted just seconds, police said. One of the gunmen was shot immediately by police, and the other was shot and killed when he reached for a backpack, leading police to fear the men may have brought explosives."
After the shooting, Geller posted an outraged statement on her blog. "This is a war," she wrote. "This is war on free speech. What are we going to do? Are we going to surrender to these monsters?" Tweets written after the shooting included: "The knives have been sharpened, soon we will come to your streets with death and slaughter!" and "Allahu Akbar!!!!! 2 of our brothers just opened fire at the … art exhibition in texas!" and "Kill Those That Insult The Prophet" and "They Thought They Was Safe In Texas From The Soldiers of The Islamic State." Some comments claimed the shooters were linked to ISIS.
Geller and Wilders certainly proved one point – if you exercise this right to free speech and draw Mohammad, odds are you may get a violent response from offended Muslims who do not tolerate your right to draw him. At least some people who follow Sharia Law are determined to make sure YOU follow it as well.
I've done a great deal of research on Bible prophecy topics like the end times, Islam, the Antichrist, the False Prophet, and the false religion of the beast. Evidence overwhelmingly supports the idea that end times prophecies will start unfolding obviously and soon; that Islam is the religion of the biblical Antichrist, and that Obama plays a huge role in ushering in the final 3.5 years of the current world. If interested, read -
Antichrist 2016-2019: Mystery Babylon, Barack Obama & the Islamic Caliphate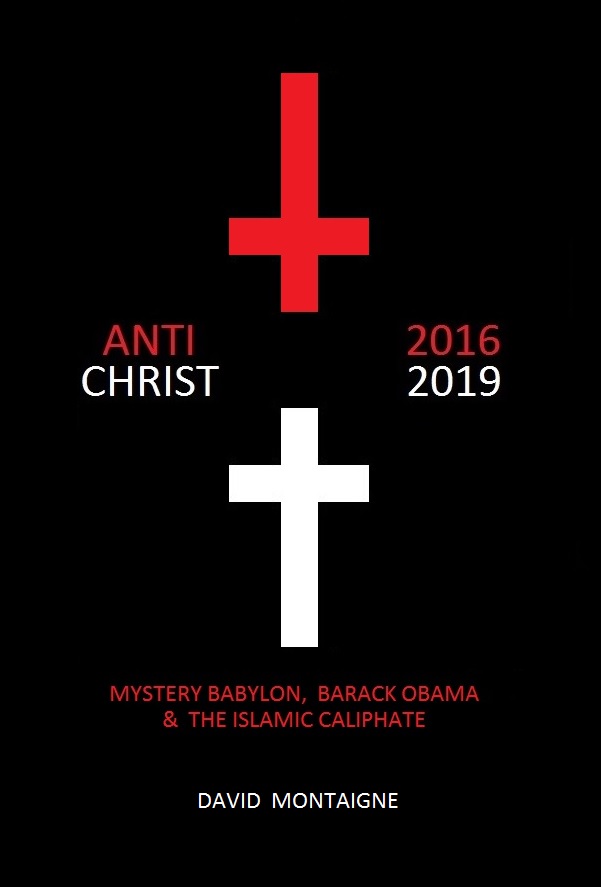 We encourage you to Share our Reports, Analyses, Breaking News and Videos. Simply Click your Favorite Social Media Button and Share.