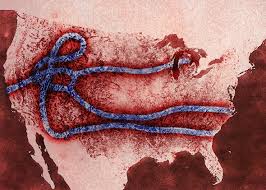 Now that the elections have passed by in the United States, we might see a completely different response to Ebola. Why? Imagine if the current administration knows this is a catastrophic pandemic starting, and didn't want Democrats to suffer even more on November 4 while taking the blame for mishandling the initial spread of a horrific disease. With that election concern out of the way, we MIGHT see a realistic response to stop the spread of Ebola before it starts killing millions. I hope we do see a serious and concerned response.
We have all seen "rumors" of hundreds of thousands of biohazard suits being sent to Dallas (and many other cities.) We know that thousands of American soldiers have been sent to West Africa to "fight the spread of Ebola" and help those affected areas handle the crisis… while it seems (just common sense) that we would send DOCTORS to help contain the disease, and the only thing soldiers are likely to do is bring Ebola back home.
"Ebola virus disease (EVD), Ebola hemorrhagic fever (EHF), or simply Ebola is a disease of humans and other primates caused by an ebolavirus. Symptoms start two days to three weeks after contracting the virus, with a fever, sore throat, muscle pain, and headaches. Typically, vomiting, diarrhea, and rash follow, along with decreased function of the liver and kidneys. Around this time, affected people may begin to bleed both within the body and externally." The virus may be acquired upon contact with blood or bodily fluids of an infected human or other animal. Contrary to initial reports, it has recently been stated that infected people contaminate nearby air with the virus in airborne droplets in the course of their normal speaking and breathing for at least 3-4 feet, and that coughing and sneezing can propel such virus-infected droplets more than 15-20 feet. Good luck avoiding airborne particles in public. Should we be like Bill Clinton and not inhale?
No vaccine or otherwise effective treatment for the disease is available. The disease has a high risk of death, killing between 50% and 90% of those infected. Odds improve with oral rehydration therapy (sweet and salty water to drink) or intravenous fluids – but most people who catch the disease will still bleed to death.
"Symptoms of Ebola usually begin suddenly with an influenza-like stage characterized by fatigue, fever, headaches, joint, muscle, and abdominal pain. Vomiting, diarrhea, and loss of appetite are also common. The average time between contracting the infection and the start of symptoms (incubation period) is 8 to 10 days, but it can vary between 2 and 21 days."
Many believe the disease has been engineered to have an even longer dormant stage. The disease would be more effective for depopulation if obvious symptoms could be delayed for 4-6 weeks after infection. Some military personnel claim a safe quarantine requires 10 weeks. If the disease is spread the most during the same late autumn season when most people will just think they are getting a cold or the flu, that would help delay people taking the disease seriously.
"Early symptoms of EVD may be similar to those of malaria, dengue fever, or other tropical fevers, before the disease progresses to the bleeding phase. In 40–50% of cases, bleeding from puncture sites and mucous membranes (e.g., gastrointestinal tract, nose, vagina, and gums) has been reported. In the bleeding phase, which typically begins five to seven days after first symptoms, internal and subcutaneous bleeding may present itself in the form of reddened eyes and bloody vomit…. Heavy bleeding is rare and is usually confined to the gastrointestinal tract. In general, the development of bleeding symptoms often indicates a worse prognosis…. If the infected person does not recover, death due to multiple organ dysfunction syndrome occurs within 7 to 16 days (usually between days 8 and 9) after first symptoms." That is for "old" Ebola – and we may have a deadlier, mutated or engineered version now.
Doesn't that prompt you to want to take it like a joke?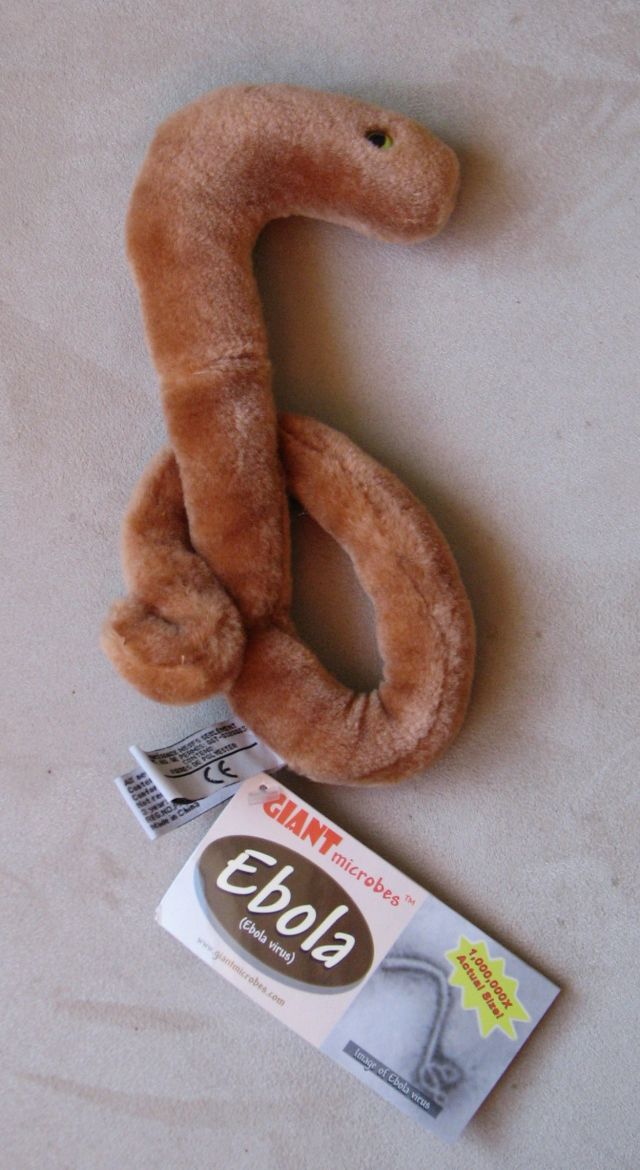 Many readers are aware of the Georgia Guidestones and their number one message – to keep humanity's population below 500 million. What will get it that low? If an elite did want to depopulate the planet, is a nuclear war the best way? Perhaps creating a genetically modified plague would do less collateral damage. You could even immunize yourselves and your elite friends while denying that privilege to the masses of "useless eaters."
I just saw a TV commercial recently, a cartoon from the CDC promoting vaccines. I have never seen anything like it before, and it worries me that the public is being manipulated to want a "vaccine" shot. I can't find it on youtube or google but I did find a reference to:
"Date/Time: 2014-2015 Flu Season
Activity: TV Commercial
Description: A TV commercial encouraging flu vaccines will run throughout the season."
From http://www.cdc.gov/flu/partners/events.htm
I also worry when I see videos like this:
"Scientist Working on Gov't Ebola Drug Joked About Culling Population with GMO Virus" start watching at about 1:28 if you just want to hear the main comment spoken.
https://www.youtube.com/watch?feature=player_embedded&v=fsD7l9xENRQ
"As Truthstream Media previously reported, on February 2, 2012, Dr. Charles Arntzen, head of The Biodesign Institute for Infectious Diseases and Vaccinology, responded to a question pertaining to whether feeding the 8 billion people of the world was worth it, or whether population reduction should be pursued. The scientist quipped: 'Has anybody seen 'Contagion'? That's the answer! Go out and use genetic engineering to create a better virus.'"
Ha, what a funny joke! The guy working on the vaccine wants to cull the population down!
At least Obama put someone else in charge of fighting and containing Ebola… But wait, the new "Ebola Czar" Ron Klein says the world's biggest problem is "Overpopulation." So the guy in charge of "fighting" Ebola is concerned with overpopulation and wants to lower the population…
https://www.youtube.com/watch?feature=player_embedded&v=KRdpi0Ww2-8
Maybe I'm too focused on end times prophecies. Maybe Ebola is not going to be a catastrophic plague. I hope no one is so cold-hearted that they would purposefully cause a national crisis in order to maintain power beyond 2016. Maybe this won't correspond to anything in the Book of Revelation. Maybe if the government eventually starts injecting an Ebola vaccine into everyone it will be a legitimate vaccine, and we won't have to worry that the "monitoring chip" that goes in with it is just to monitor our immune system response and is in no way related to the Mark of the Beast. Maybe the "intentional depopulation" idea is just a crazy conspiracy theory.
And on the other hand, I don't see a competent handling of Ebola cases so far. I see officials taking actions that seem designed to SPREAD the disease. And I see most of the general population treating it like a joke:
I for one will not be getting my kids a "stuffed animal" Ebola in a can present in December. I hope I'm not buying them Gatorade or Pedialyte type drinks with electrolytes to combat dehydration and organ failure. And in all seriousness, I highly recommend making an effort to eat and sleep well and keep your immune system health in mind – even if there is no pandemic to worry about.
— contributed on November 5, 2014 by David Montaigne, author of
End Times and 2019 and Antichrist 2016-2019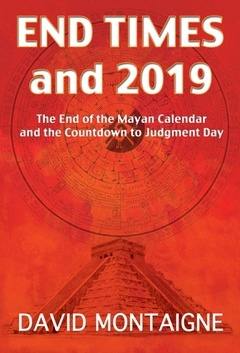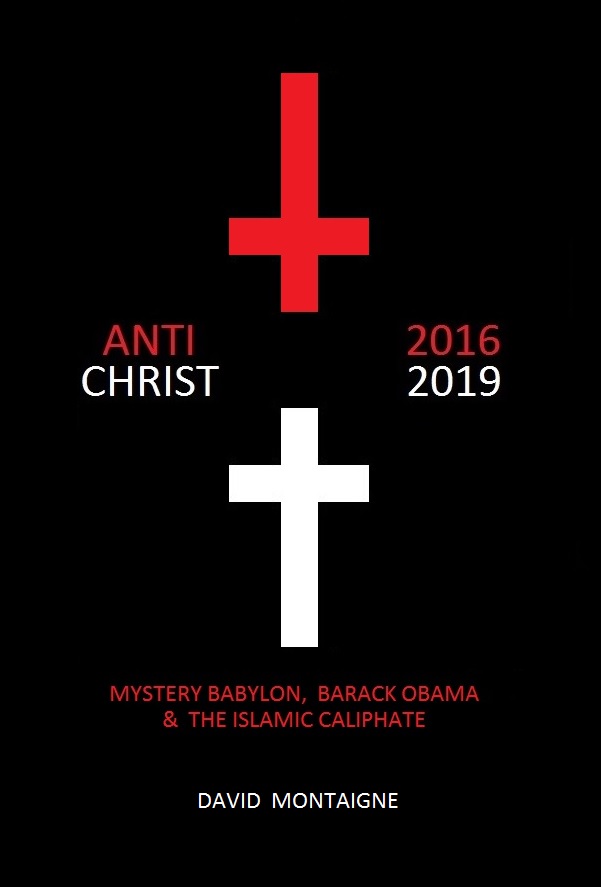 .
We encourage you to Share our Reports, Analyses, Breaking News and Videos. Simply Click your Favorite Social Media Button and Share.