Headline: Bitcoin & Blockchain Searches Exceed Trump! Blockchain Stocks Are Next!
You have probably already heard about Asteroid TX68, which some models suggest will come within 4,000 miles of Earth this March. Since there is difficulty predicting the orbit with fine precision, this means Earth impact is possible, even if unlikely. I know some people believe it is known that impact will occur in the North Atlantic; and if a 90-meter rock moving at about 15,000 miles per hour does hit the ocean, it won't be a typical day at the beach.
Which brings us to speculate on why NASA just got 50 million dollars budgeted for a new Department of Planetary Defense? Their own web site makes it look like there's an incoming asteroid to defend against.
http://www.nasa.gov/planetarydefense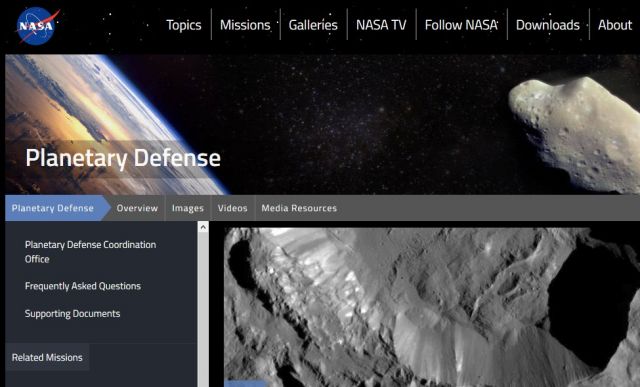 Nobody gets $50,000,000 without a good reason.
Is TX68′s "close approach" this March the reason? Should we expect a "Deep Impact" type ELE? What government preparations with underground tunnels and supplies, and readiness for martial law, just might be related to such an event?
If this is real, is it related to Nibiru, or the Wormwood of Bible prophecy? Keep an eye on this developing situation, and know how to get to high ground in a hurry.
— contributed by David Montaigne, author of several end times prophecy books