WTF are they doing with this underground Swiss construction project?
I understand the part about a need for a tunnel under the Alps to shorten travel times and reduce traffic on existing roads. But why the Satanic rituals, and why have those rituals in the first week of June 2016? The date emphasized in my last book (Antichrist 2016-2019) for obvious signs of the Antichrist was June 6, 2016. The Gotthard Base Tunnel is the longest and deepest construction project in the world. It's completion schedule was calculated in the early 1990s by those designing it, intending to hand it over to Swiss Federal Railways much later than mid 2016 but "the handover date was changed to 5 June 2016"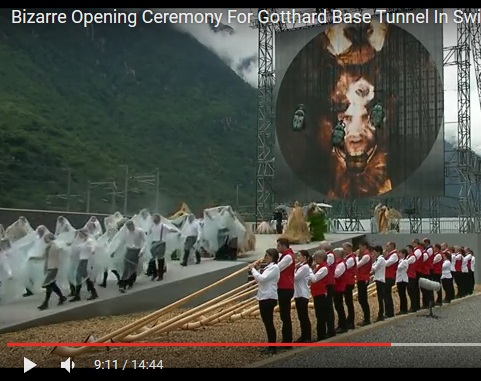 when really strange Satanic looking rituals were performed at an opening ceremony attended by many world leaders, "including German Chancellor Angela Merkel, French President François Hollande, Italian Prime Minister Matteo Renzi…" and others. Rumors are swirling of Satanic conspiracies, tunnels to secret bunkers, and a secret connection to CERN.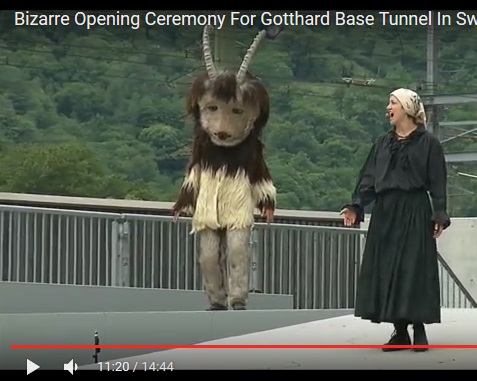 The 9 million dollar opening ceremony with 600 actors, and numerous semi naked men and women in wedding veils led by a goat-man-priest just seems Satanic. WHY? And why did it have to be June 2016?
We encourage you to Share our Reports, Analyses, Breaking News and Videos. Simply Click your Favorite Social Media Button and Share.